Manager Cyber Strategy & Risk
Protecting our clients, that's what we do. As a manager in our Cyber Strategy & Risk team you will create a clear picture of cyber risks and thereby contribute to the security of some the worlds largest and most vital organizations.
Cyber Security
Professional (3+)
Amstelveen
Closing date: 30-11-2022
Your challenges
Will you research the cyber security landscape across an entire organization? 
Can you come up with smart solutions to protect organizations against outside threats?
Can you inform clients about the importance of information security?
Do you enjoy working in an international environment?
Do you support the entire journey from advice to the implementation of an IAM or GRC solution? 
This is you
A master's degree related to IT or cyber security
Affinity with cyber security, for example through research project or relevant work experience
Experience working in an international environment, for example through studying or working abroad
Excellent communication skills in English, and preferably also in Dutch 
Experience with IAM, GRC and cloud security is a plus
Your role as
Manager Cyber Strategy & Risk?
As a (Senior) Consultant Cyber Strategy & Risk you will work on different projects for a wide variety of clients. You will be part of an international, multidisciplinary and motivated team and work in an informal yet professional atmosphere. Because of this challenging environment you will get the chance to learn continuously and develop yourself to become an expert in the field. 
We work closely together with colleagues from various disciplines (e.g. ethical hackers, privacy consultants and security monitoring experts) within the larger cyber security team our team belongs to. 
"A clear picture of cyber risks is essential to make the right decisions. Our role is to provide clients a clear picture and the knowledge to invest in the right measures."
Typical projects include among others investigating the way cyber security is organized within an organization. You identify risks and provide advice to bring cyber security to the next level. 
In addition, you are involved in analysing, designing and implementing solutions around e.g. Identity and Access Management (IAM) and Governance Risk and Compliance (GRC). Other projects can include assessing the cyber security maturity of an organization, providing advice on the implementation of controls and testing the effectiveness of existing technical and organizational controls within an organization. 
 
What we offer
Competitive salary
30 vacation days
Lease car and public transport card
Drinks, holidays and other events
Informal, personal culture
Extensive pension arrangement
Cyber Risk Assessments & Advice
20%
Advice & implementation of IAM & GRC solutions
40%
Creating cyber security strategies and roadmaps
40%
Advising clients

Networking & sales

Training and personal development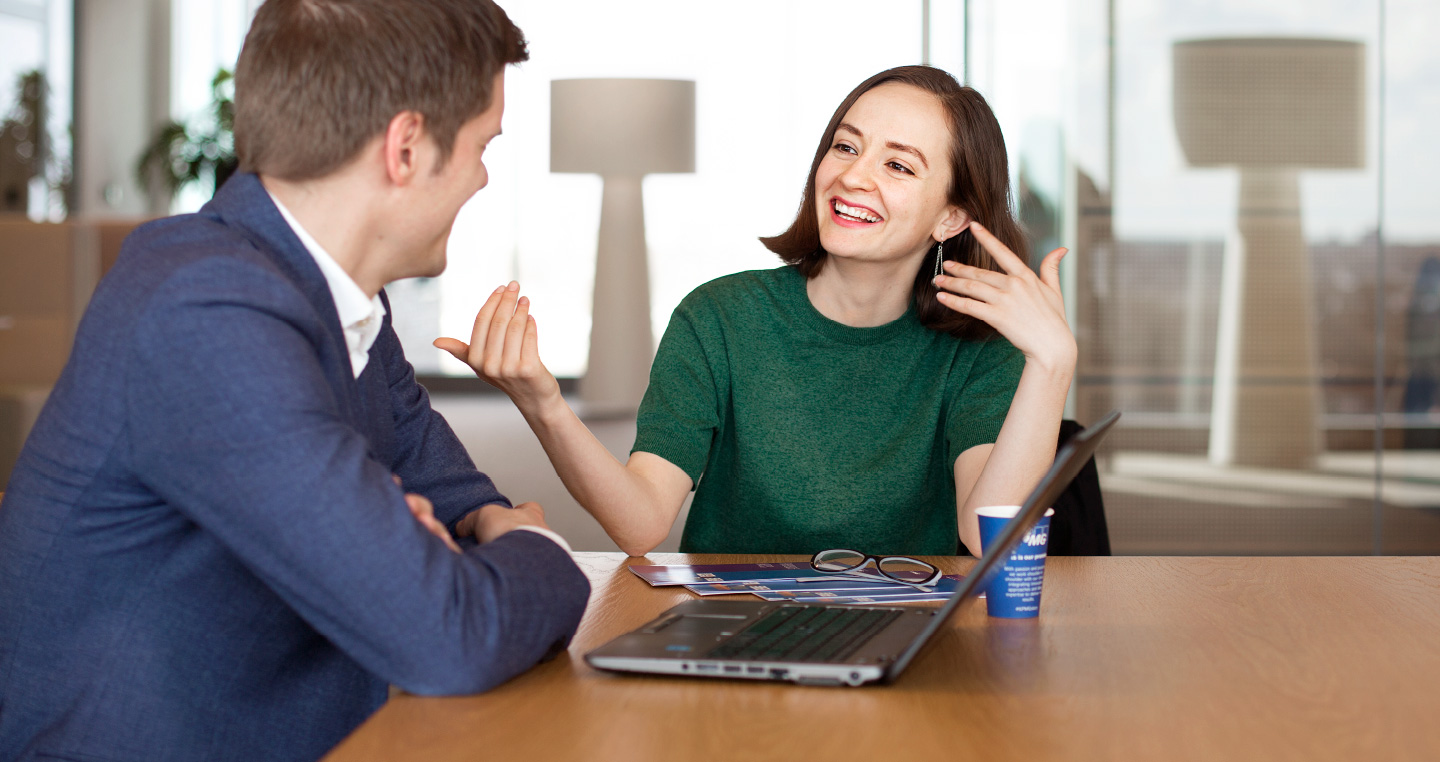 Application process
Step 1 - Online assessment
When we see a potentially good fit, based on your résumé and application letter, we will invite you to complete the online assessment (Capacity test). If your score satisfies our requirements, we will also send you the personality questionnaire. This will give us further insights into your behavioral preferences and competencies.
Step 2 - The first interview
After you have succesfully completed the online assessment, we will invite you for a first interview with our recruiter. For some positions, a colleague from your potential future team will also be present.
Step 3 - The second interview
If you pass the first interview, a second interview will be scheduled. The second interview will dive deeper into the specific topics and competencies that are relevant to the job. A case interview can be part of the second interview and sometimes a final interview is scheduled after the second interview.
Step 4 - Screening
We maintain high standards regarding integrity and reliability. That is why every future employee is screened. As part of this, you will need to provide a reference, passport, copy of your academic diplomas/certificates, and a certificate of conduct (VOG).
Step 5 - Offer
If there's a good fit, you will receive a job offer. This is the beginning of your adventure at KPMG, and will kick off with a top secret 3-day onboarding program!
Do you want to learn more about our application process? Please contact HR Recruitment: (020) 656 7162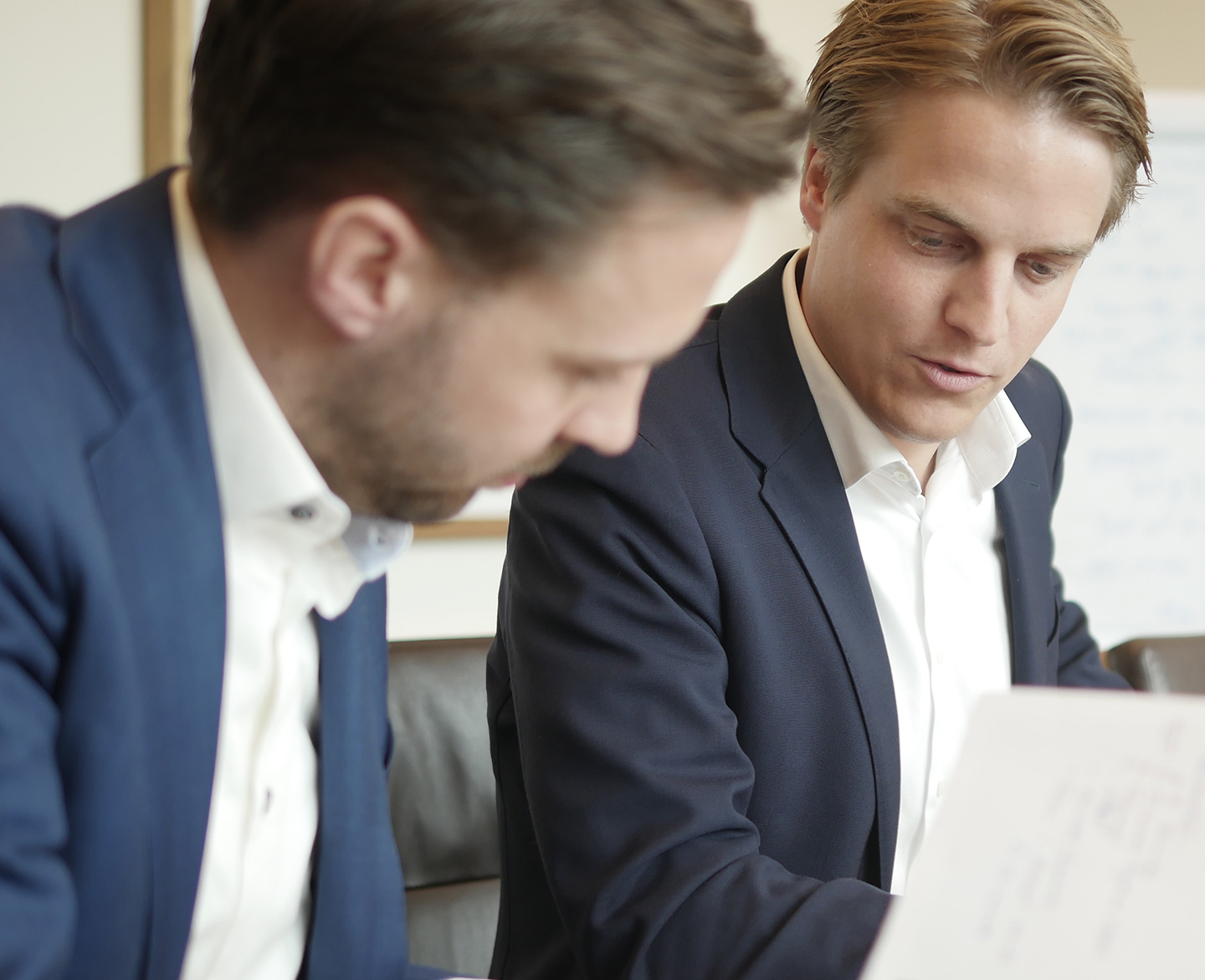 Are you interested? Contact Jeroen Booij