500 ? scrolledDown() : isVideoKeyvisual()" @click.outside="menuOpen = false" :class="{ 'header-section--video' : keyvisualVideo }" class="header-section">
ESG Senior Manager Assurance carbon
Explore a pioneering role as an ESG Manager with a focus on carbon accounting, driving sustainable initiatives to new heights. Leverage your proficiency in environmental, social, and governance strategies to enact meaningful change. Flourish in a collaborative atmosphere, implementing ESG frameworks. Elevate your career with us, where sustainability and corporate responsibility are paramount.
Sustainability
Professional (3+)
Corporate Clients
Your challenges
Identifying opportunities for KDN process improvement and standardization including.
Enabling the successful deployment and adoption of new services and solutions by being a champion/sponsor.
Building capacity within the member firms through training and knowledge sharing.
Supporting and (partially) managing ESG assurance engagements, including report assurance, readiness services and other assurance related activities with a focus on Carbon Accounting.
Enabling member firm teams to work in compliance with the latest legislation and frameworks.
 
This is what you bring
Experience of sustainability assurance or related fields, preferably in a variety of sectors like Chemical and Oil & Gas.
Excellent stakeholder, client management skills and adaptability to different international and cultural environments is required.
Knowledge, among others, of  GHG Protocol Scope 1, 2 and 3.
Experience in group audit working with offshore teams and/or collaborating.
Comfortable working flexible hours in to accommodate global team schedules.
Comfortable travelling domestically or internationally (up to 25%).
CPA or similar accreditation preferably .
Fluent in English is required, we appreciate one or more of the following languages: Spanish, Italian, French or German.
* These criteria are an indication of the profile we are looking for. Research shows that male candidates often apply when they see a 60% match with the profile, while women only apply when they see a 100% match. If you don't meet all the criteria but you do believe that this is the right position for you, we kindly invite you to apply anyway or get in touch.
What will you do as
ESG Senior Manager Assurance carbon?
In this role you will build profile, provide credibility for ESG sales pitches and develop and lead the delivery of assurance services. Through this work, you will have the opportunity to help shape a more sustainable future, as well as work with fantastic colleagues and the brightest minds in KPMG. 

To be successful, KDN ESG Assurance aims to amplify existing investments in ESG knowledge, experience and processes to deliver best in class services across the KPMG network. The role therefore focuses on building a framework and solutions that are innovative, purposeful, and fit for adoption across the network. New projects and service developments are always on the horizon, so we're looking for someone who can contribute to our growth and success. 

KPMG is focused on achieving significant growth ambitions while becoming the most trusted professional services firm. For Audit, this requires a continuous focus on key initiatives that drive Audit Quality and achieve Operational Excellence through standardization, centralization, automation, and innovation. The establishment of a global delivery model, the KPMG Delivery Network for Audit (KDN Audit), will help make significant strides in all these focus areas. 
KDN for Audit is a critical component of delivering the Global ESG Assurance strategy, and is fundamental to ensuring member firms can scale their assurance practices' in a rapidly changing market.
We envision a network of global, regional, and specialty focused delivery centers that provide standardized services (on a cost recovery basis) to engagement teams in all member firms. This would result into a mechanism to help quickly deploy new and emerging solutions (e.g. ESG) and audit innovations (e.g. audit technology).

The potential benefits are plentiful. Audit quality will be increased by the centralized, consistent performance of certain audit procedures. Engagement teams will be able to increase their focus on more complex procedures or on serving more clients. Our multi-national clients will have a more consistent experience around the globe. Most member firms will be able to achieve better margins. 
This is what we offer
Competitive salary, a bonus, a fixed expense allowance and a working from home allowance.
30 vacation days (on a full-time basis) and the option to buy more days or sell your vacation days.
At KPMG we work hybrid, so you can work from home or at the office.
A completely furnished home office.
A lease car or a mobility budget.
A laptop and iPhone which also can be used privately.
Pension accrual without a compulsory personal contribution. 
Choice to pick from different courses which contribute to your own personal and professional development.
Focus on well-being! There is a gym at the Amstelveen office or you can get a discount for a gym near your house and you get access to different health and/or vitality programs.
'Together' is one of our core values. So you can count on different social activities, like team events, drinks with colleagues and events with all your KPMG colleagues.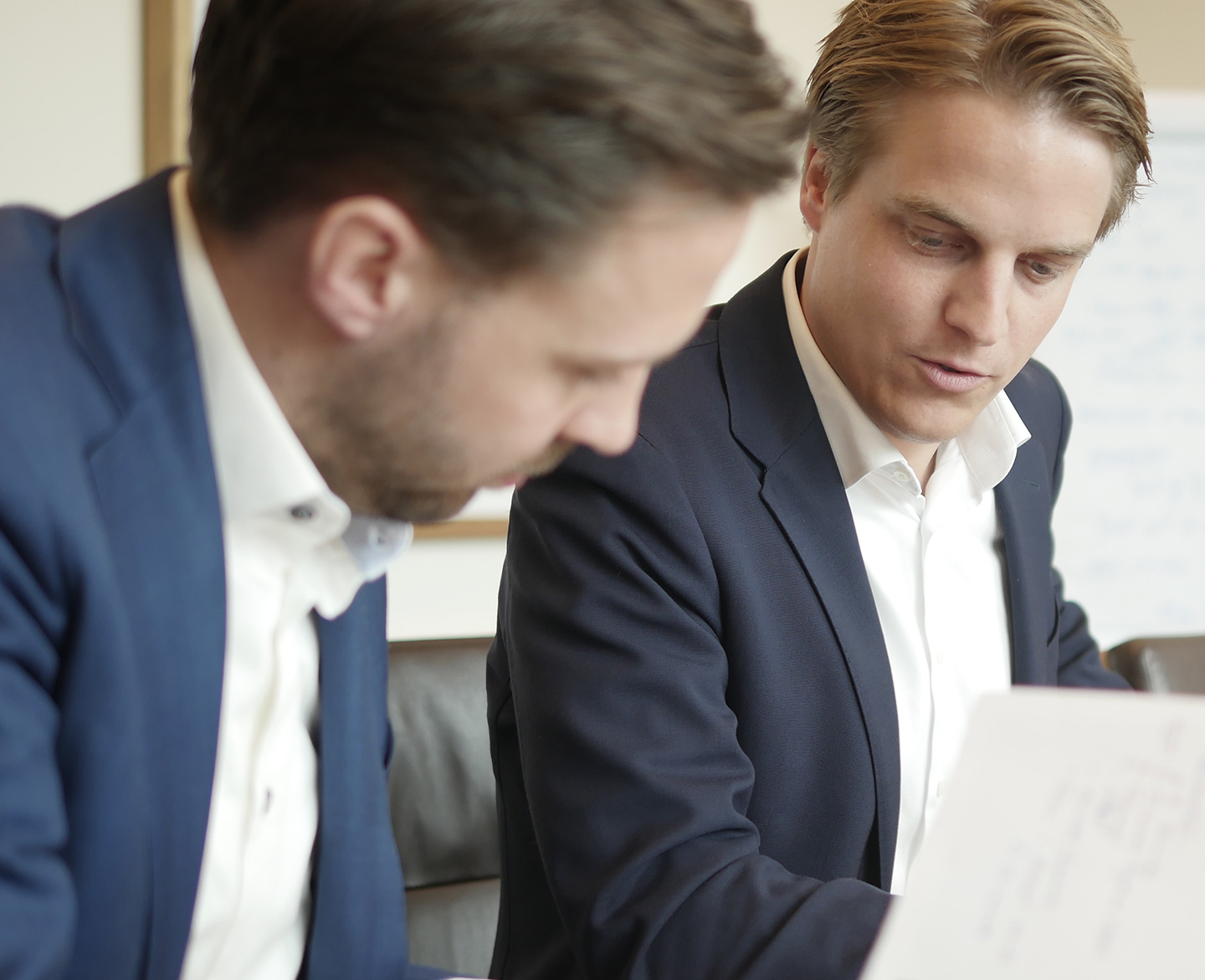 Interested?Let's meet Ferdy Marquenie
These KPMG colleagues enjoyed our spectaculair onboarding before you