500 ? scrolledDown() : isVideoKeyvisual()" @click.outside="menuOpen = false" :class="{ 'header-section--video' : keyvisualVideo }" class="header-section">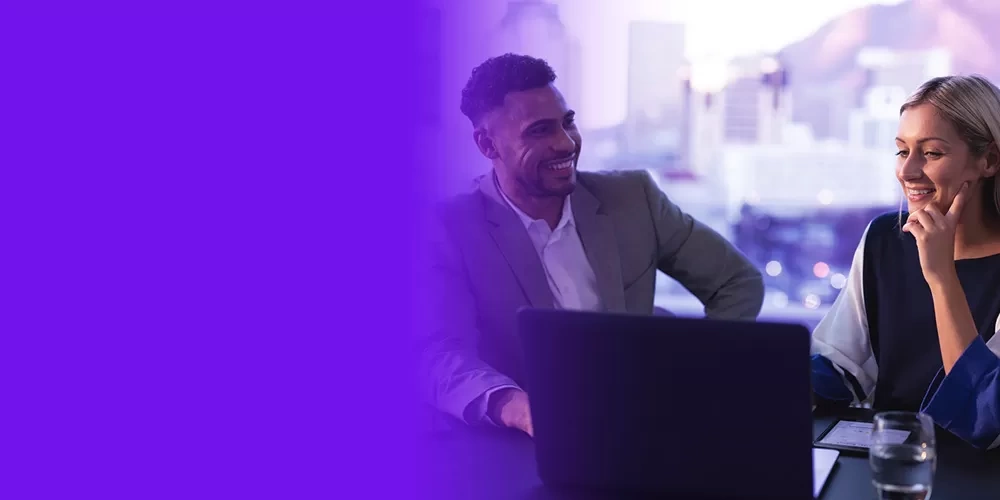 Business Services vacancies
We are looking for the best people. Help us increase the impact of KPMG and ensure the organization functions smoothly. From Marketing & Communications, HR, and IT Services to Legal, Facilities, and Office Management & Planning. 
Business Services vacancies
We are looking for the best people. Help us increase the impact of KPMG and ensure the organization functions smoothly. From Marketing & Communications, HR, and IT Services to Legal, Facilities, and Office Management & Planning. 
A job in Business Services: make a difference for nearly 3,900 colleagues 
As a professional in Business Services, you are one of the 'custodians' of KPMG. Together with colleagues, you protect what is valuable within our organization. Whether it is our people, brand experience, quality, financial resources, IT systems, buildings, or intellectual property. Do not underestimate your impact: with nearly 3,900 colleagues and 12 offices, there is an opportunity every day to make a significant difference. Are you up for the challenge? 
Business Services vacancies at our Big 4 office 
Working in Business Services means working for our own organization. That means working at the highest level. Your 'clients' are your colleagues: talented, smart, and innovative accountants, consultants, and other professionals. Just as we challenge clients to embed sustainability in all their choices, we also challenge you to do the same. Whether you work as a recruiter to promote inclusive recruitment processes or as a facility manager to reduce food waste, you play a key role in making KPMG future-proof — the most human and informal of the Big 4 firms in accounting and consultancy. 
What your colleagues appreciate about KPMG 
Learning and growth opportunities. Your team encompasses many skills, and you always have sparring partners around you. 

Informal and inclusive. When you collaborate with accountants and consultants, you discover they are fun, approachable, and diverse individuals. 

Complex challenges. The unique structure with 200+ partners (co-shareholders) always creates new challenges. 

Executing and advising. Almost all Business Services colleagues also have an advisory role. You are truly seen as a specialist in your field. 
Business Services Academy: develop your skills 
Advancement is natural at KPMG. Regardless of your role or team, there is always a new horizon to explore. The Business Services Academy supports you on this journey. Through the academy, you can develop essential skills for your career in Business Services. Think of training sessions such as: 
driving personal growth; 

feedback conversations; 
developing powerful presentations; 

structuring your project; 

building resilience; 

presenting your story; 

stepping up in the team. 
Where does your interest lie?
Brand, Reputation & Marketing
Take on the challenge of further strengthening our brand and expanding our business. Get involved as a marketer or communications specialist. Contribute to compelling campaigns and development programs for all target groups of KPMG.
Business Service Center
A large organization is like a small city: there is a lot happening. Ensure smooth operations and enable all colleagues to perform their work in the best possible way through your internal support.
HR
Delivering top-level performance every day requires the best people. That is why we invest heavily in training and development and are always on the lookout for talent. There are plenty of challenges for you as an HR colleague.
Facilities
A clean, pleasant, and safe working environment? In Facilities, you ensure that it is meticulously taken care of for your colleagues. Office design, the company restaurant, and safety are examples of what you are responsible for.
Finance
Explore our Business Services vacancies for financial professionals. You ensure that our internal financial matters are well managed. You are not just an accountant but also an advisor to the organization on investments and business plans.
Legal
Every company must comply with laws and regulations. Our Legal department plays a crucial role in enabling (digital) innovations. As a lawyer, you can specialize in topics such as privacy, data, and technology.
IT
KPMG helps clients with digital transformation. To achieve this, we need to be state-of-the-art ourselves in this field. The IT department takes care of that. There are opportunities for you within IT. Will you seize them?
Quality & Risk Management
As a large company, KPMG also has significant responsibilities towards our colleagues, clients, and society. Will you ensure that we adhere to standards?
Office Management & Planning
A smoothly running and streamlined organization. Does that give you great satisfaction too? Apply for one of the Business Services vacancies and start as a project manager, secretary, or planner.
Markets
All sales and sales support can be found here. Will you work together with colleagues to contribute to the sustainable growth of KPMG? Quickly respond to one of our Business Services vacancies in Markets.