Solution Architect (internal role)
Do you often think about how the business could have increased benefits from a great solution architecture? Here is your chance to do something about it within KPMG!
IT Architecture & Cloud platforms
Innovation
Technology, Data & IT
Professional (3+)
Amstelveen
Your challenges
Execute Solution Architecture in multiple projects at the same time;
Help in early stages to find and define the best solution fitting the business requirements;
Lead by example and coach others in applying Solution Architecture principles and best practices;
Continuously improve the Architecture practice within KPMG;
Research technology and execute POC's to verify architecture decisions.
This is you
Bachelor degree or master's, in computer science, engineering, or a equivalent experience;
At least 5 years experience in a Solution Architect role in a multiproject organization;
Fluent in English and preferably Dutch, with strong communication skills;
A pro-active nature and an overall high level of creativity within a problem-solving mentality;
Experience with relevant methods and frameworks, such as Archimate, TOGAF, DYA, Agile.
Your role as
Solution Architect (internal role)?
KPMG is not only providing Digital Transformation services towards our client, but also we as KPMG ourselves are `digitizing our firm', which brings great opportunities for further innovation and modernization. Business Services (~500 people) is the internal organization which provides all high quality services and support to all KPMG Netherlands employees (~4500) and consists of departments such as IT, HR, Finance and Mobility. You will be part of the IT organization (~60 people) within the Architecture and Service Development team together with the IT CTO and Enterprise Architect.
"The challenge is to balance quality & risk & cost & speed and getting the right mix of benefits for now and at the same time be prepared for the future.."
As a Solution Architect you will be involved in various (modernization) projects, (IT strategic) programs and initiatives with the aim to lead on architecture and the technical aspects of solutions. This can be already in the ideation phase, in which requirements needs to be translated to a potential solution applying `Reuse before Buy before Build' and help with a possible Request for Proposal towards suppliers. You will also be working in different implementation projects and programs (in parallel) to define and decide on the solution architecture, which should fit in the overall Enterprise Architecture of the Netherlands or even Global KPMG. At the same time, you will support achieving the Architecture and Service Development objectives, by researching, defining and setting standards on both technology as well as way of work, improving the architecture practice and establishing our platform strategy.
What we offer
Market based salary and good secondary benefits
30 holidays and benefits on demand
Dynamic environment where you can learn handling multiple projects simultaneously
A laptop and iPhone which can also be used privately
A non-contributory pension plan
A lease car or mobility budget
Possible to work 36h-40h per week
Internal Projects, Programs and Initiatives
70%
Improvement activities of the Architecture practice
20%
Coaching others in Architecture
10%
Define, Assess and Lead in Solution Architecture

Architecture Practice improvement activities

Research, Proof of Concept / Proof of Technology activities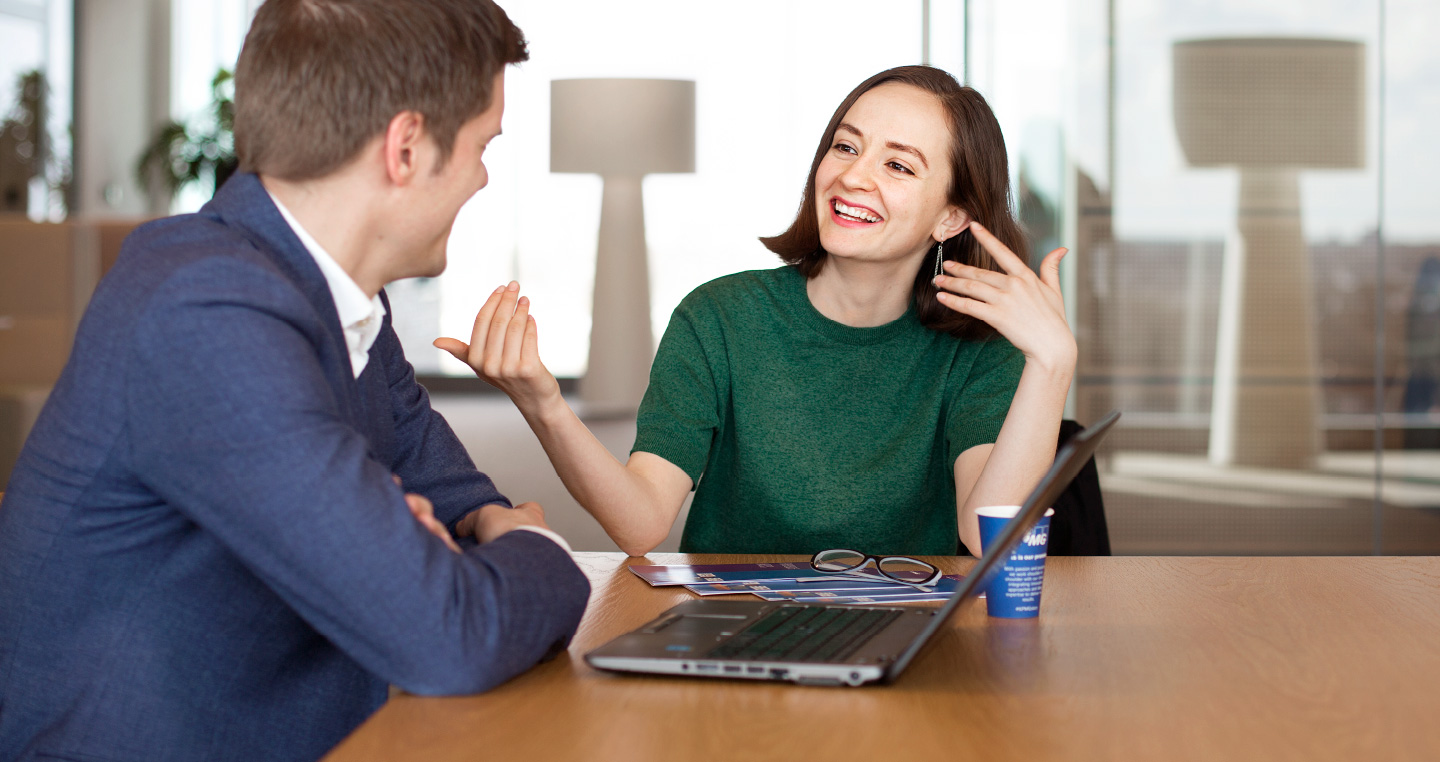 Application process
Step 1 - Online assessment
When we see a potentially good fit, based on your résumé and application letter, we will invite you to complete the online assessment (Capacity test). If your score satisfies our requirements, we will also send you the personality questionnaire. This will give us further insights into your behavioral preferences and competencies.
Step 2 - The first interview
After you have succesfully completed the online assessment, we will invite you for a first interview with our recruiter. For some positions, a colleague from your potential future team will also be present.
Step 3 - The second interview
If you pass the first interview, a second interview will be scheduled. The second interview will dive deeper into the specific topics and competencies that are relevant to the job. A case interview can be part of the second interview and sometimes a final interview is scheduled after the second interview.
Step 4 - Screening
We maintain high standards regarding integrity and reliability. That is why every future employee is screened. As part of this, you will need to provide a reference, passport, copy of your academic diplomas/certificates, and a certificate of conduct (VOG).
Step 5 - Offer
If there's a good fit, you will receive a job offer. This is the beginning of your adventure at KPMG, and will kick off with a top secret 3-day onboarding program!
Do you want to learn more about our application process? Please contact HR Recruitment: (020) 656 7162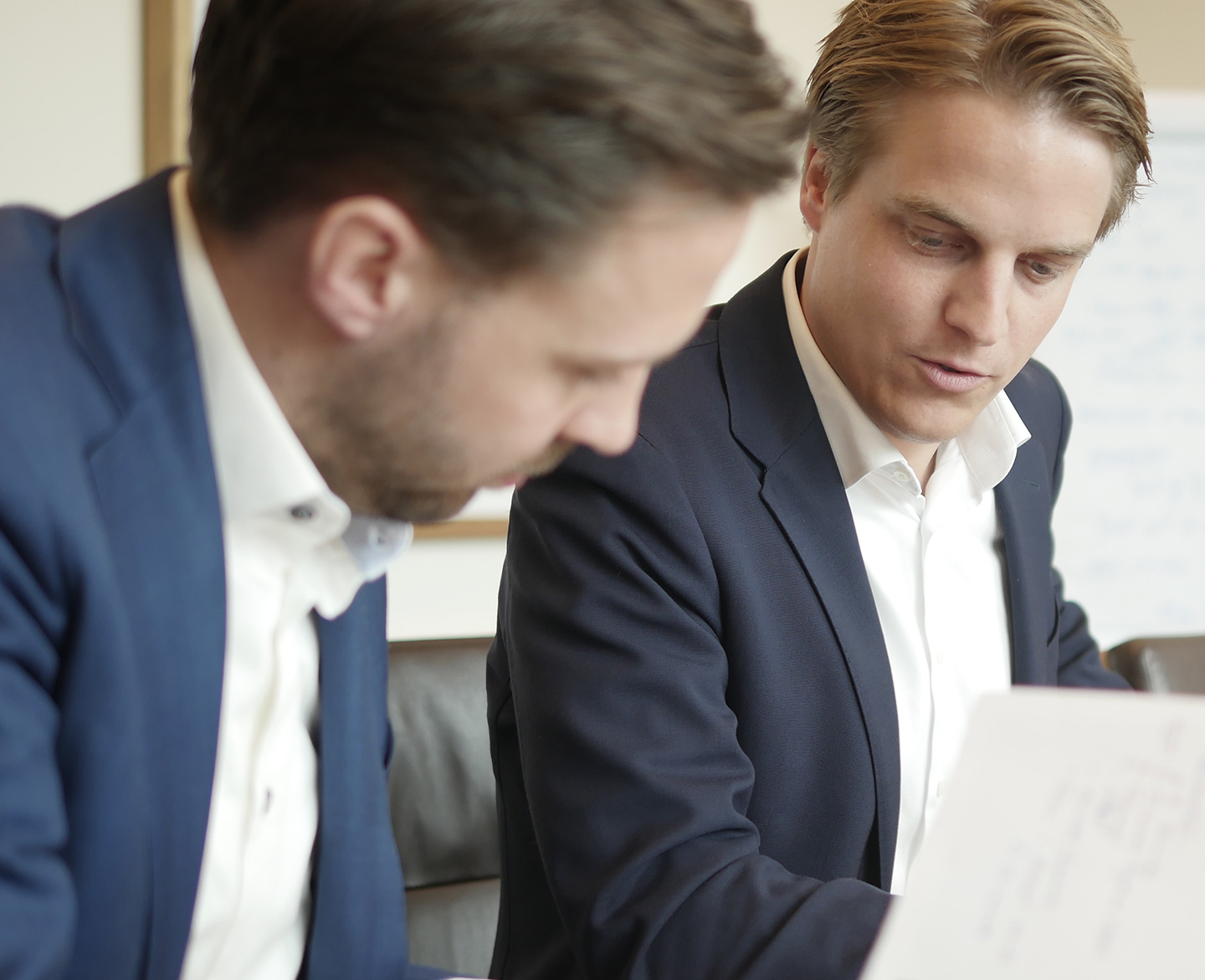 Are you interested? Contact Zweder van Hovell