Senior Manager Regulatory Reporting & Transformation
Are you experienced with meeting the challenges of Finance & Risk reporting at leading banks and insurance companies? Can you see beyond the regulations to the strategic and operational impact?
Financial Management
Risk & Regulatory
Professional (3+)
Financial Services
Amstelveen
Your challenges
You lead teams of professionals to analyze impact of new accounting standards and regulations
You collaborate with partners to deliver end-to-end solutions
You envision end-state structural solutions and gain momentum for change
You think out of the box and provide execution power
You successfully influence commercial decision making
This is you
You can oversee all aspects of the TOM and deep-dive on specific topics
You are comfortable operating at the intersection point between Finance, Risk, IT and Business
You have a masters degree and more than 7 years of relevant experience
Preferably with hands-on knowledge and experience with Basel IV and/or IFRS 17
You are a natural networker and are well connected within the FS
Your role as
Senior Manager Regulatory Reporting & Transformation?
Our clients are the finance departments within banks and insurance companies that are continuously facing accounting and regulatory change while being challenged to deliver meaningful insights and decision support to the business. They seek our advice and support in envisioning, designing and delivering financial reporting, modernization and transformation.
"Transforming the finance function of a bank really challenges both my change and program management skills as well as my insights into how banks deliver value, the Target Operating Model needed to enable this and the impact of regulatory changes" - Victor van den Berg
You will be joining a team of junior and senior professionals who are experienced in Finance & Risk Reporting and Transformation at banks and insurance companies. You will also be working multi-disciplinary with FS specialists across our firm, from data management, people and change to financial risk management and accounting advisory.
What we offer
The possibility to provide independent advice and execute on it as well
A challenging and inspiring working environment
You are own leader - we drive on result and commitment
Countless possibilities to grow as a professional and as an individual
Becoming part of a world-class, industry leading and fast-growing firm
Excellent primary and secondary compensation and benefits
Free gym possibilities and a health insurance discount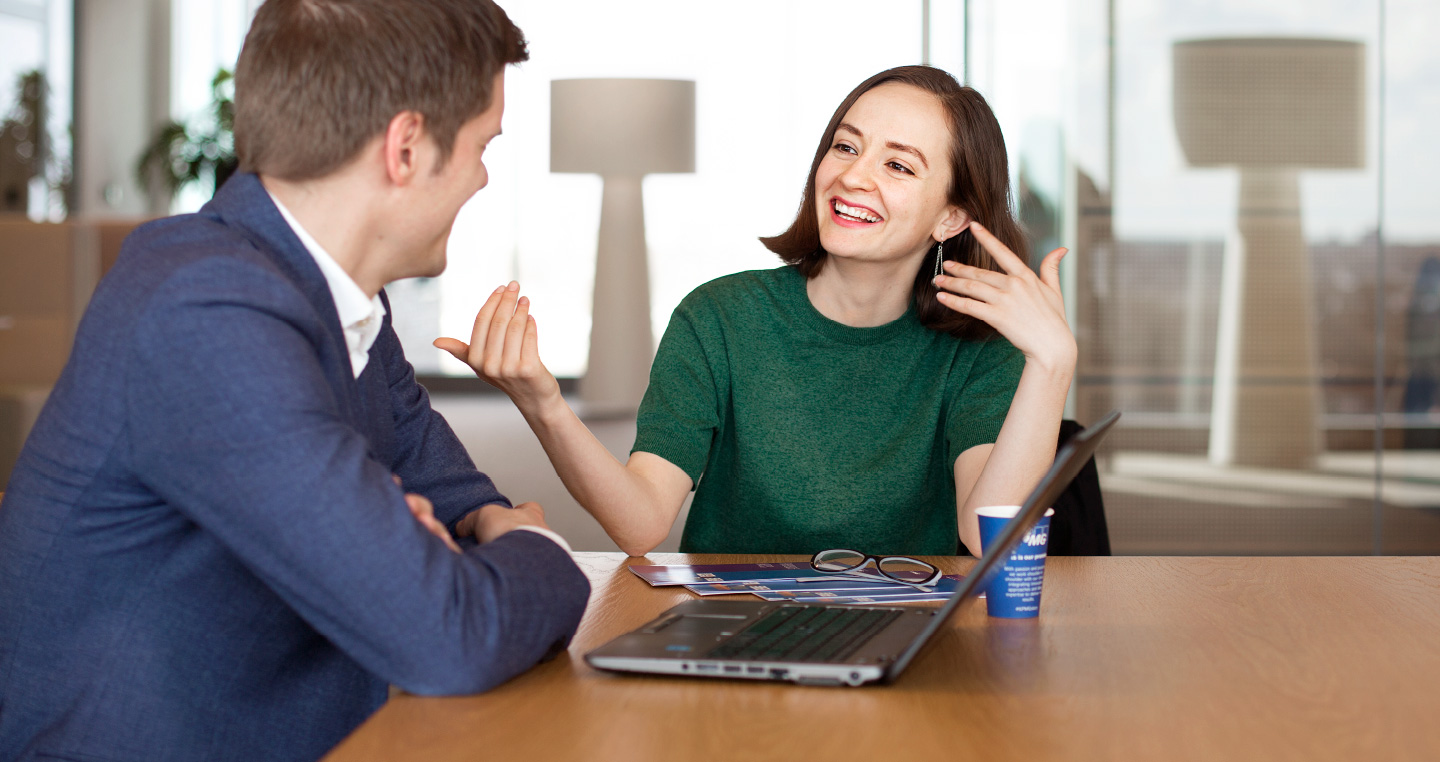 Application process
Step 1 - Online assessment
When we see a potentially good fit, based on your résumé and application letter, we will invite you to complete the online assessment (Capacity test). If your score satisfies our requirements, we will also send you the personality questionnaire. This will give us further insights into your behavioral preferences and competencies.
Step 2 - The first interview
After you have succesfully completed the online assessment, we will invite you for a first interview with our recruiter. For some positions, a colleague from your potential future team will also be present.
Step 3 - The second interview
If you pass the first interview, a second interview will be scheduled. The second interview will dive deeper into the specific topics and competancies that are relevant to the job. A case interview can be part of the second interview and sometimes a final interview is scheduled after the second interview.
Step 4 - Screening
We maintain high standards regarding integrity and reliability. That is why every future employee is screened. As part of this, you will need to provide a reference, passport, copy of your academic diplomas/certificates, and a certificate of conduct (VOG).
Step 5 - Offer
If there's a good fit, you will receive a job offer. This is the beginning of your adventure at KPMG, and will kick off with a top secret 3-day onboarding program!
Do you want to learn more about our application process? Please contact HR Recruitment: (020) 656 7162
These KPMG colleagues enjoyed our spectaculair onboarding before you
Diversiteit & Inclusiviteit Event @ KPMG
06-12-2019 12:00 tot 06-12-2019 15:00
Ben jij een HBO/WO student en ben je bezig met het afronden van je studie in de richting van Bedrijfskunde, Accountancy, Finance, IT of een studie met een kwantitatieve oriëntatie (bijvoorbeeld Kwantitatieve economie, Econometrie, Wiskunde of Natuurkunde)?  Dan nodigen we je van harte uit om deel te nemen aan dit event. We kijken er naar uit om je te ontmoeten!
Wil jij meer weten over dit evenement? Klik hier!
Are you interested? Contact our recruiter!