Salesforce Manager (Marketing Cloud)
Wij zijn op zoek naar een ervaren professional op het gebied van CRM transformaties, die ons team helpt bij het implementeren en adviseren over Salesforce Marketing Cloud producten bij klanten.
IT Architecture & Cloud platforms
Software Development
Innovation
Digital Transformation
IT Management
Professional (3+)
Amstelveen
Closing date: 20-12-2021
Your challenges
Het zijn van een 'trusted advisor' voor senior management
Herinrichten en verbeteren van de Marketing Cloud functie
Het verhogen van inzicht en kennisniveau van Salesforce solutions
Verantwoordelijk voor ontwikkeling en coaching van (junior) collega's en het team
Zorgen dat jij en het team een goed eindproduct opleveren dat past bij de klant
This is you
6+ jaar Salesforce werkervaring, waarvan een belangrijk gedeelte als (extern) adviseur
Afgeronde universitaire master, bijv.in de richting van Informatie Management of Bedrijfskunde
Inhoudelijke kennis van en hands-on ervaring met Marketing Cloud
Je beheerst Nederlands en Engels uitstekend in woord en geschrift.
Minimaal 2 Salesforce certificaten waaronder de Marketing Cloud certificering
Your role as
Salesforce Manager (Marketing Cloud)?
In deze rol ben je verantwoordelijk voor het succesvol leiden van Salesforce Marketing Cloud gerelateerde opdrachten, het vergroten van onze Salesforce propositie en het begeleiden van (junior) collega's. Kennis en ervaring met de huidige markt, trends, ontwikkelingen op het vlak van Salesforce Marketing Cloud in minimaal een van de volgende sectoren: Public Sector, Financial Services en Mid-markets is een pré.
De afwisselende werkzaamheden en het feit dat ik mijn eigen kernwaarden kan combineren met de kernwaarden van KPMG, maken het voor mij de ideale functie"
Wij zoeken gepassioneerde en gedreven personen die ons Salesforce team komen versterken en actief bijdragen aan de groei van het team in de door ons gekozen markten en klanten. Het team combineert diepgaande functionele, sector en technische ervaring en zet deze in bij onze klanten om resultaten van hoge kwaliteit te leveren op het vlak van Salesforce.
 
What we offer
Stimulerende mix van ondernemingszin, creativiteit en teamspirit
De verantwoordelijkheid en de vrijheid om jezelf te ontwikkelen op professioneel en persoonlijk vlak
Marktconform salaris
Premievrij pensioen
30 vakantiedagen
Flexibele arbeidsvoorwaarden
Advies en implementatie van Salesforce marketing cloud
70%
Bedenken van (innovatieve) technologische oplossingen m.b.t. Salesforce
20%
Bijdrage aan de ontwikkeling van het team
10%
Opdrachtuitvoering (o.a. projectmanagement)

Klantgesprekken en presentaties geven

Persoonlijke en teamontwikkeling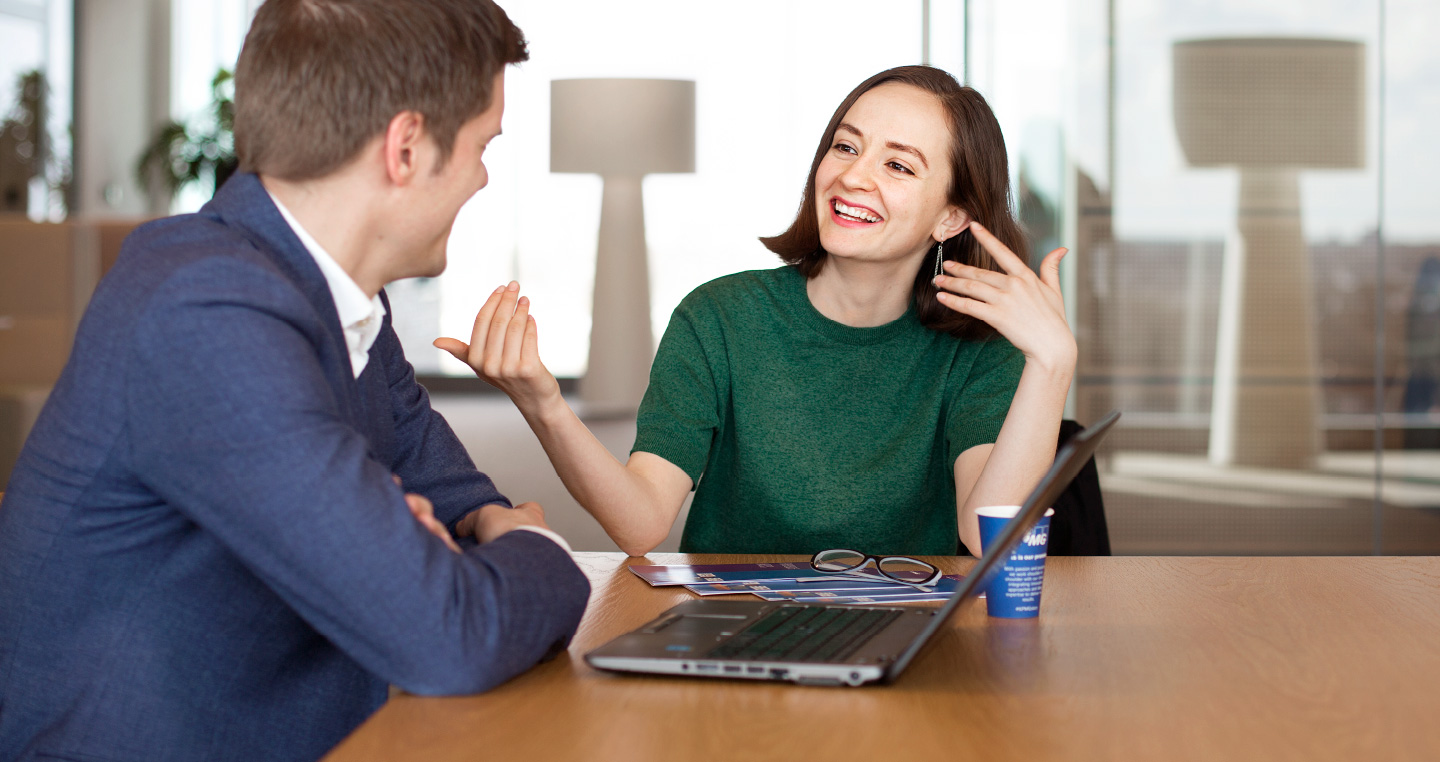 Application process
Step 1 - Online assessment
When we see a potentially good fit, based on your résumé and application letter, we will invite you to complete the online assessment (Capacity test). If your score satisfies our requirements, we will also send you the personality questionnaire. This will give us further insights into your behavioral preferences and competencies.
Step 2 - The first interview
After you have succesfully completed the online assessment, we will invite you for a first interview with our recruiter. For some positions, a colleague from your potential future team will also be present.
Step 3 - The second interview
If you pass the first interview, a second interview will be scheduled. The second interview will dive deeper into the specific topics and competencies that are relevant to the job. A case interview can be part of the second interview and sometimes a final interview is scheduled after the second interview.
Step 4 - Screening
We maintain high standards regarding integrity and reliability. That is why every future employee is screened. As part of this, you will need to provide a reference, passport, copy of your academic diplomas/certificates, and a certificate of conduct (VOG).
Step 5 - Offer
If there's a good fit, you will receive a job offer. This is the beginning of your adventure at KPMG, and will kick off with a top secret 3-day onboarding program!
Do you want to learn more about our application process? Please contact HR Recruitment: (020) 656 7162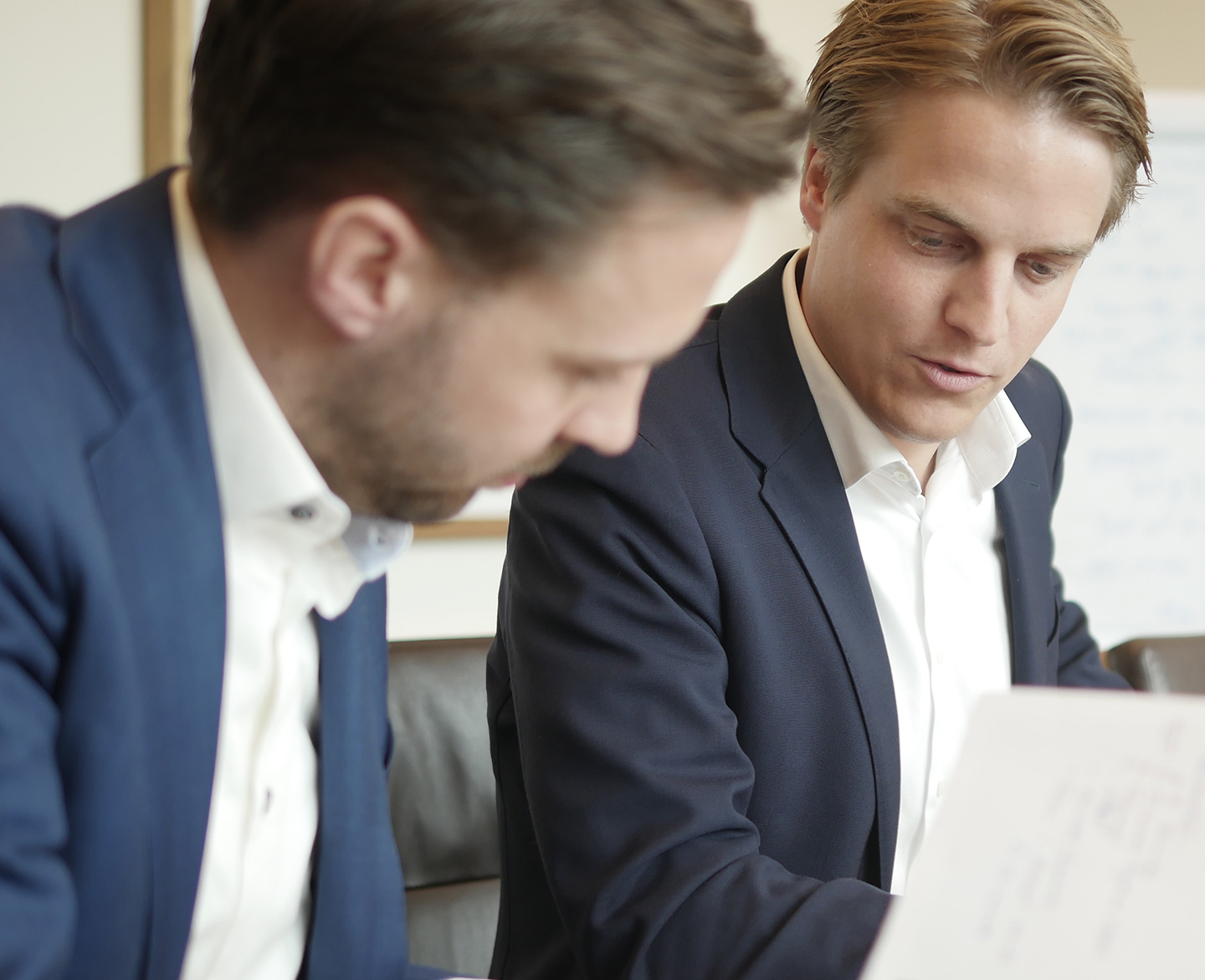 Are you interested? Contact Sandra Delwel