Platform Enablement Intake Manager
As our new Intake Manager, you are first in line for our strategic client relationship. You create an unsurpassed client experience. Does this sounds like your next challenge?
IT Services
Professional (3+)
Amstelveen
Closing date: 27-04-2021
Your challenges
Build a strong sales/demand pipeline for the platform
Completing the qualification process
Intake and demand management across the various Cloud Business Units
Maintaining awareness of the status of the opportunity as it moves through the onboarding process
Oversees readiness to support new products launches, changes to business rules, processes and tools
 
This is you
Degree from an accredited university in Computer Science, Information Systems, Information Management or related field or acquired academic level by working experience or relevant industry renowned certifications.
Strong business knowledge, thought leadership and ability to set clear expectations for business outcomes within a global multi-site operation.
Proven track record of building technical and business relationships with senior executives and growing wallet share in large or highly strategic accounts
Problem-solving mentality leveraging internal and/or external resources, where and when needed, to do what's right for the partner and for the organization
Experience of working in a multi-cultural and multi-vendor environment in a multi-discipline team in multiple country locations with sound knowledge in building effective working relationships
Your role as
Platform Enablement Intake Manager?
At KPMG International, we service our world-wide member firms. Our vision is that these member firms and their customers can and will access IT functionality through One Platform, KPMG's tailored and secured implementation of (currently) Microsoft Azure. The One Platform is expected to develop into a multi Cloud environment. To achieve this goal, we depend on our intake managers to build bridges and liaise up to and not excluding C-level, and strategically help the member firms take their business to the next level.
"It's a pleasure working with a dynamic and global team here at One Platform, in which we guide our customers to embrace the Cloud mindset and innovation." - Z. Mahmood
We are looking for a professional who has a natural tendency to collaborate with customers and colleagues to work together towards results. A personality which is clearly "actively focused on other people" and who makes a careful consideration between risks and results in the performance of work duties with the objective to maintain customer confidence in the entire value chain of product development, product distribution and customer advice.
What we offer
A competitive salary
30 holidays
Freedom of choice in (most of) your work
A laptop and iPhone which can also be used privately
A non-contributory pension plan
A lease car or mobility budget
Discounts on insurances and tax benefits for a gym membership
Stakeholder Management
30%
Qualify Platform readiness and cooperate with Cloud Advisory
30%
Requirement gathering
40%
Understand Business needs/Intakes

Align Business needs with Cloud Technologt

Preparation, analysis & trendspotting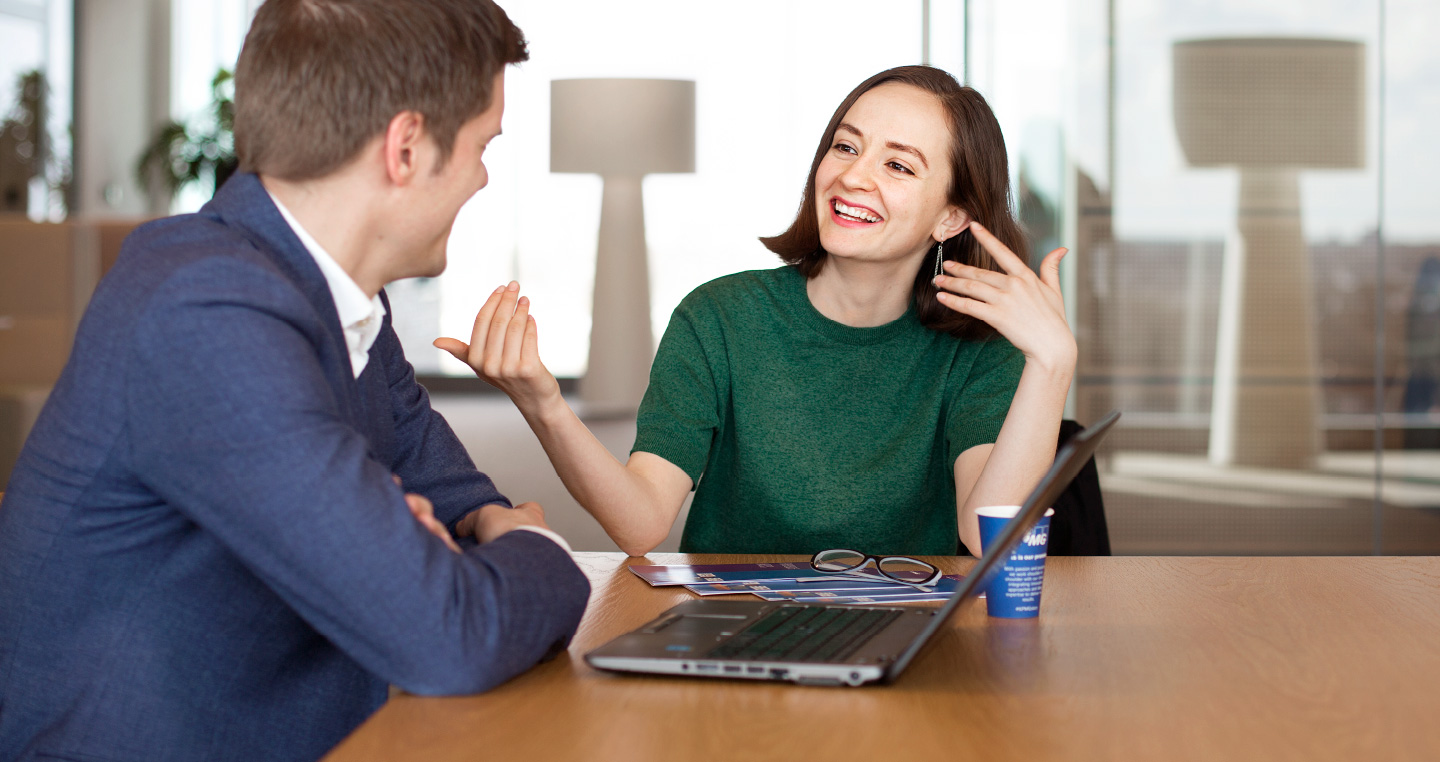 Application process
Step 1 - Online assessment
When we see a potentially good fit, based on your résumé and application letter, we will invite you to complete the online assessment (Capacity test). If your score satisfies our requirements, we will also send you the personality questionnaire. This will give us further insights into your behavioral preferences and competencies.
Step 2 - The first interview
After you have succesfully completed the online assessment, we will invite you for a first interview with our recruiter. For some positions, a colleague from your potential future team will also be present.
Step 3 - The second interview
If you pass the first interview, a second interview will be scheduled. The second interview will dive deeper into the specific topics and competencies that are relevant to the job. A case interview can be part of the second interview and sometimes a final interview is scheduled after the second interview.
Step 4 - Screening
We maintain high standards regarding integrity and reliability. That is why every future employee is screened. As part of this, you will need to provide a reference, passport, copy of your academic diplomas/certificates, and a certificate of conduct (VOG).
Step 5 - Offer
If there's a good fit, you will receive a job offer. This is the beginning of your adventure at KPMG, and will kick off with a top secret 3-day onboarding program!
Do you want to learn more about our application process? Please contact HR Recruitment: (020) 656 7162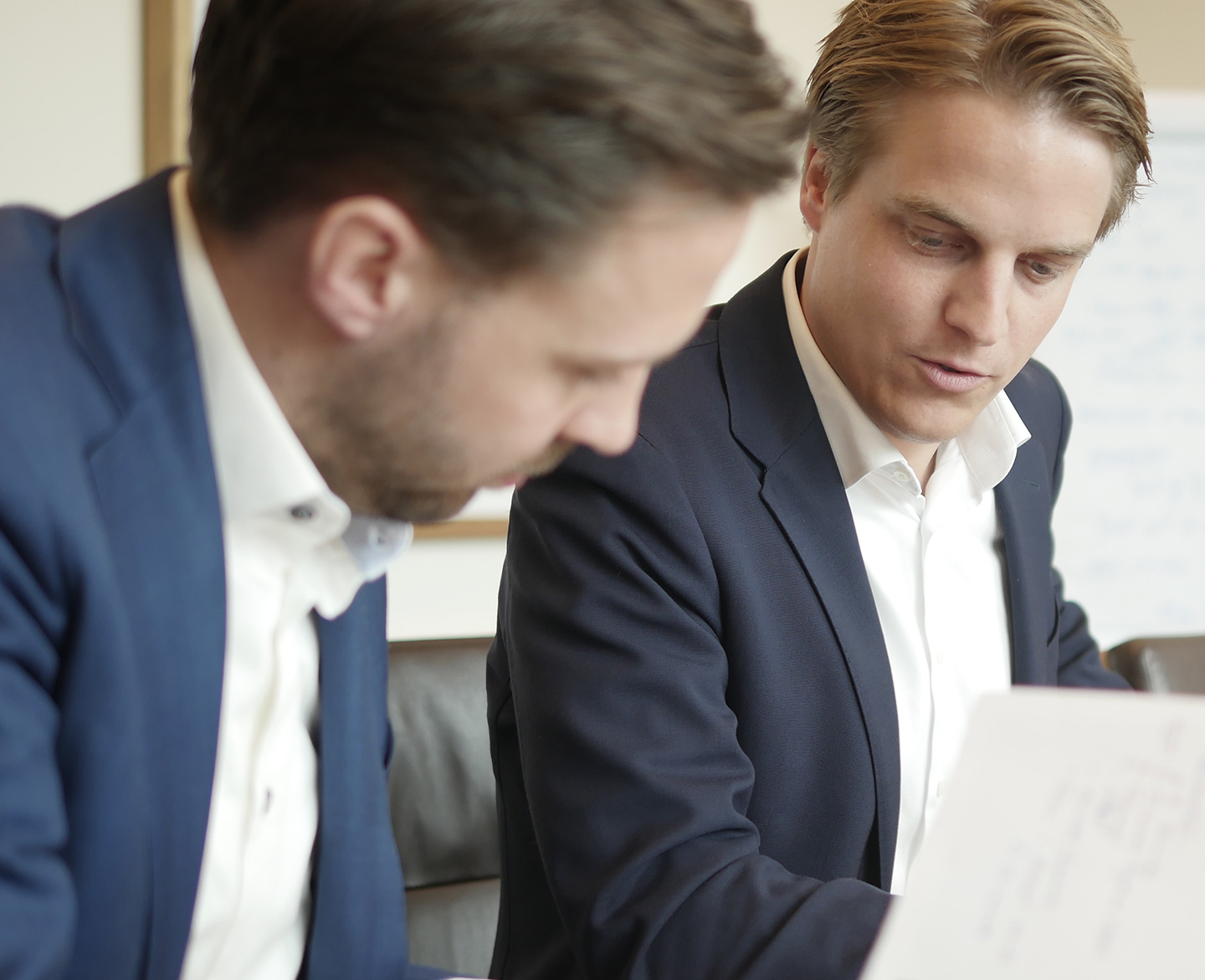 Are you interested? Contact Maud van Turnhout