Manager Front Office Transformation
Are you our new Manager Front Office Transformation working at our Customer & Brand Strategy department? 
Strategy Consulting
Digital Transformation
Finance & Strategy
Technology, Data & IT
Professional (3+)
Amstelveen
Your challenges
Develop your client portfolio and secure projects in order to put teams to work
Motivate, coach and lead diverse teams on projects
Become an expert on KPMG's current Front-OfficeTransformation and Connected Enterprise approach
Grow your own knowledge on Front-Office Transformations to stay on the front foot of business
Be the to-go-to person for Front-Office Transformation matters across the firm 
This is you
Significant experience within digital transformation strategy and execution (5+ years)
Experience in leading multi-disciplinary teams, with strong stakeholder management and CRM skills
In-depth understanding of B2C and B2B front office goals and methodology
(Management) consulting and project management experience is a must!
In-depth and up to date knowledge of current happenings in Digital front office and e-Commerce
Your role as
Manager Front Office Transformation?
In the role of Front Office Transformation SME, you are in charge of inspiring and guiding your clients in functional Marketing, Sales and Service integration projects through front-office transformation projects. You are their most trusted advisor in their path down transformation and empowerment, with a continuous focus on value creation and the best experience for their customers (CX). Your mission is to connect front-office functions Marketing, Sales and Service successfully into an aligned front-office domain, while keeping the customers at heart.

You will be the driving force in turning front office strategy into business growth and CX enhancement. You will be responsible for creating and leading project plans within complex front office challenges. With your experience you stride to solve the challenges of tomorrow facing C-suite by developing and connecting KPMG connected, powered and front office enterprise into one seamless approach.
"For me, the Customer & Brand advisory team of KPMG NL is all about helping clients becoming future-fit: bridging the gap between being customer-led and digital savvy."
Being commercially driven, you will further develop your client portfolio and secure projects in order to put teams to work. Therefore, you will also be in charge of motivating, coaching and leading diverse teams, varying from solution architects and platform engineers to strategists and consultants.
What we offer
Market based salary and good secondary benefits
30 holidays and benefits on demand
Dynamic environment where you can learn handling multiple projects simultaneously
A laptop and iPhone which can also be used privately
A non-contributory pension plan
A lease car or mobility budget
Collaborate with the best experts in the field, in interdisciplinary teams
Marketing, Sales and Service integration through Front-Office transformations
70%
Front-Office strategies,, execution and CX enhancement
20%
Digital innovation in Front-Office domain
10%
Develop client portfolio and secure projects

Lead project plans with Front-Office challenges

Build on (expertise of) current Digital Front-Office propositions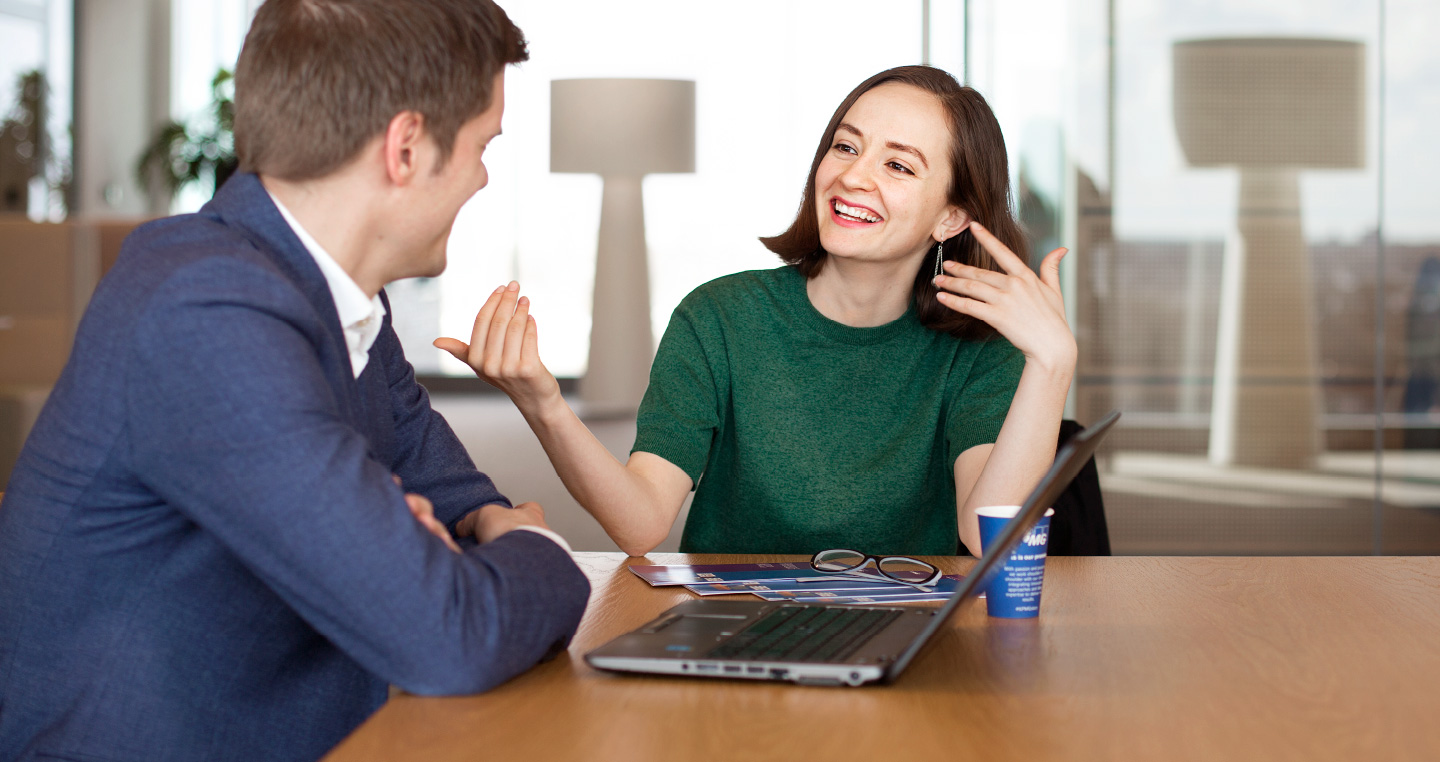 Application process
Step 1 - Online assessment
When we see a potentially good fit, based on your résumé and application letter, we will invite you to complete the online assessment (Capacity test). If your score satisfies our requirements, we will also send you the personality questionnaire. This will give us further insights into your behavioral preferences and competencies.
Step 2 - The first interview
After you have succesfully completed the online assessment, we will invite you for a first interview with our recruiter. For some positions, a colleague from your potential future team will also be present.
Step 3 - The second interview
If you pass the first interview, a second interview will be scheduled. The second interview will dive deeper into the specific topics and competencies that are relevant to the job. A case interview can be part of the second interview and sometimes a final interview is scheduled after the second interview.
Step 4 - Screening
We maintain high standards regarding integrity and reliability. That is why every future employee is screened. As part of this, you will need to provide a reference, passport, copy of your academic diplomas/certificates, and a certificate of conduct (VOG).
Step 5 - Offer
If there's a good fit, you will receive a job offer. This is the beginning of your adventure at KPMG, and will kick off with a top secret 3-day onboarding program!
Do you want to learn more about our application process? Please contact HR Recruitment: (020) 656 7162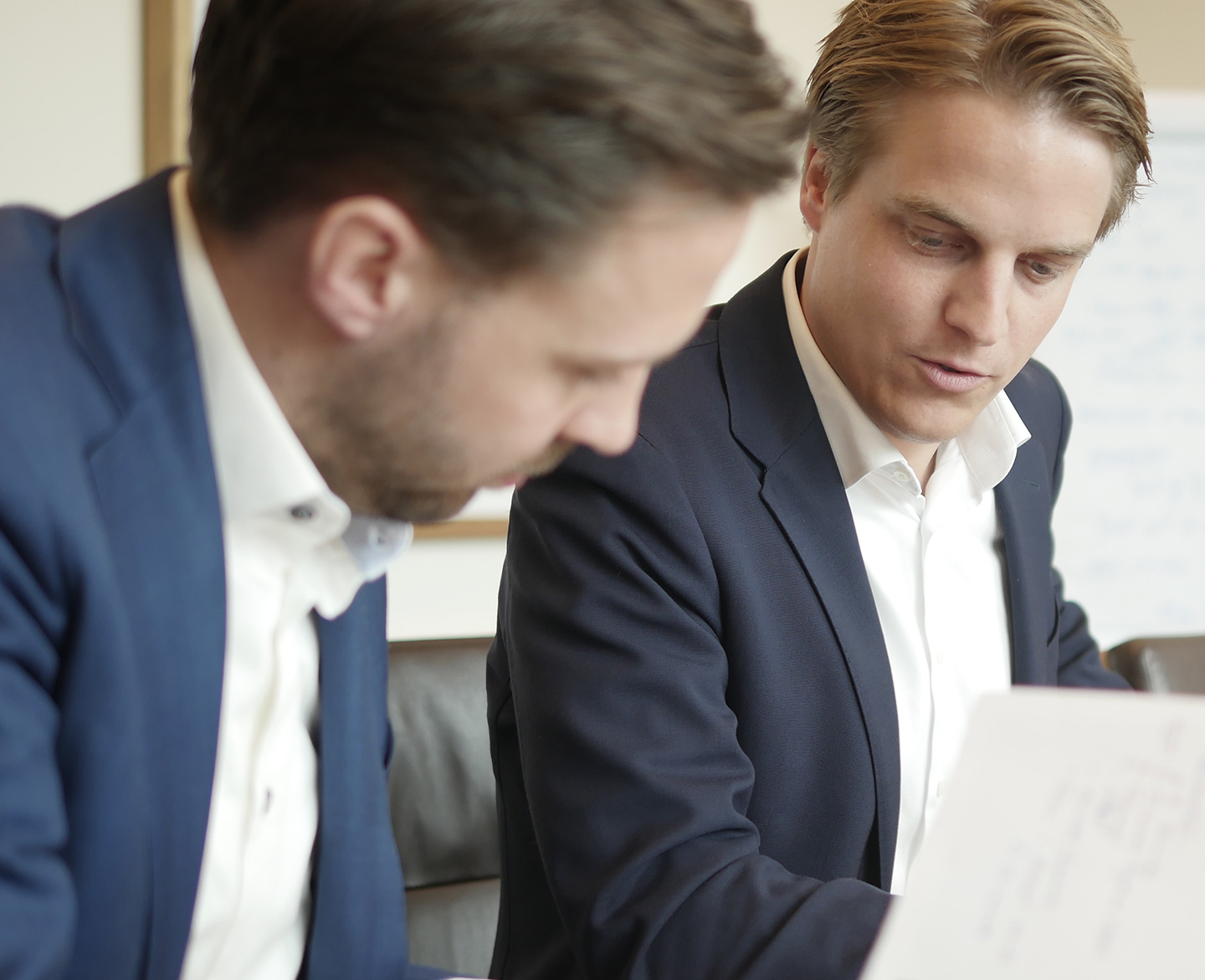 Are you interested? Contact Mark Polman