Junior Consultant Optical Character Recognition (OCR)
We are looking for an enthusiastic developer with a strong affinity for IT and a problem solving attitude to strengthen KPMG!
Audit
IT assurance
Young Professional (0-3)
Corporate Clients
Amstelveen
Your challenges
Building OCR Templates
Building OCR Solutions
Reviewing/Refining OCR Templates
Writing or reviewing functional and technical specifications
Collaborating with onshore and offshore teams
This is you
Technical Bachelor Degree (e.g. IT/Applied Mathematics)
Knowledge of programming (e.g. Python, .Net, C#)
Analytically strong and affinity with IT
Eager to learn/develop yourself in the field of OCR
You are always looking for better ways to do things
Your role as
Junior Consultant Optical Character Recognition (OCR)?
Digital Assurance & Innovation is a young team within KPMG with a diverse skillsets collaborating to shape the digitalization of the future of KPMG. Our automation solutions are developed by passionate professionals who want to deliver value in a new context, in which we connect business understanding with the latest technological capabilities. We are constantly looking for people who are willing to contribute to the growth and improvement of KPMG.
We bring the latest innovations, such as Optical Character Recognition (OCR) and Robotics Process Automation (RPA) to our portfolio of products. We provide strategic, tactical and operational support to audit teams to optimize the use and deployment of IT and further improve its effectiveness. We deliver tangible, innovative results of the highest quality to our clients.
What we offer
A competitive salary

30 days of holiday leave

Flexibility in employment terms & conditions

Laptop and iPhone (also for private use)

A non-contributory pension plan

A lease car
Supporting Audit process
30%
Building OCR Templates

Designing New OCR Solutions

Reviewing/Refining Templates/Solutions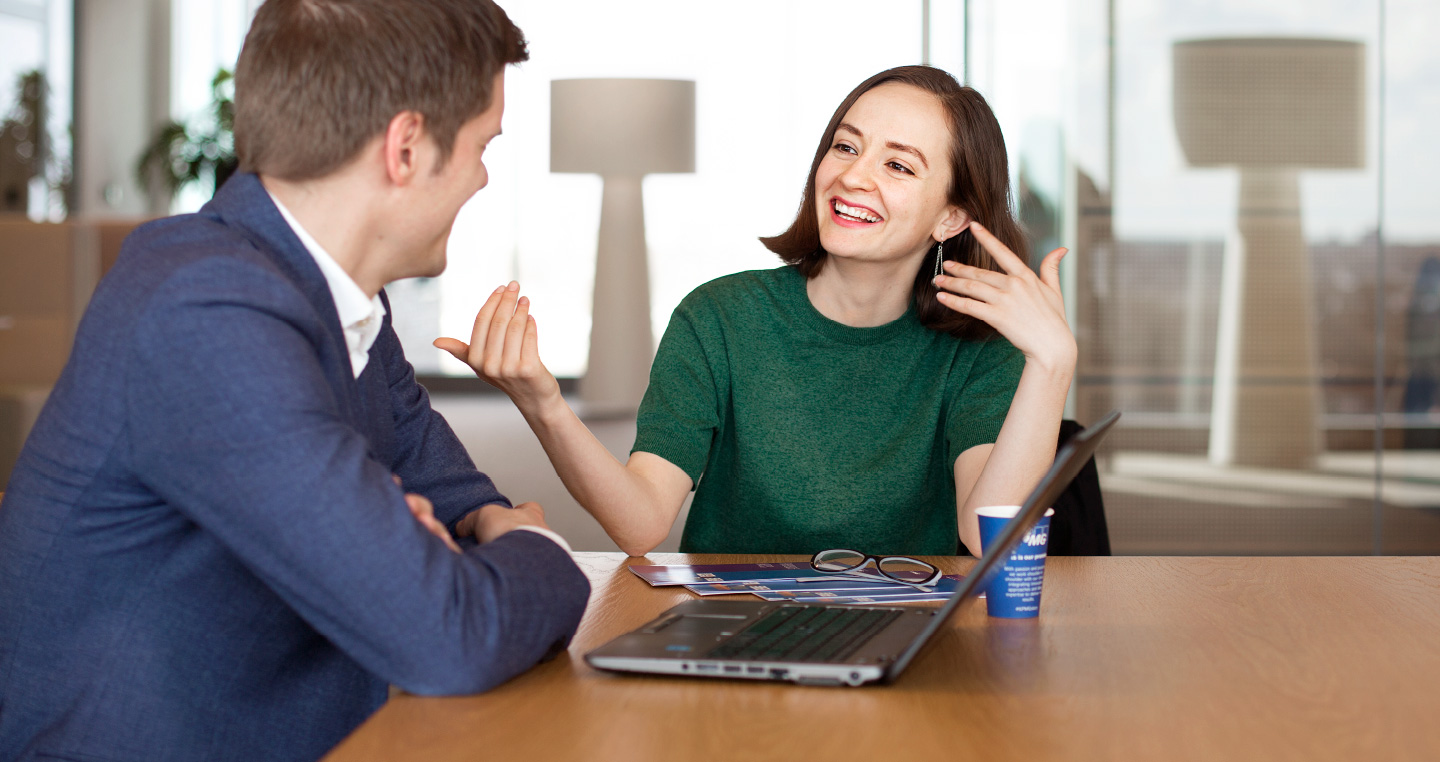 Application process
Step 1 - The KPMG Talent Pitch
Your application starts with the KPMG Talent Pitch. A virtual tour will guide you through our organization and give you a vivid experience of what it's like to work for KPMG. Through several online assessments, we can learn more about your preferences, cognitive abilities and personality.
Step 2 - First interview
After you have succesfully completed the KPMG Talent Pitch, we would like to invite you for your first interview. In this interview you will meet our recruiter and a colleague from your potential future team.
Step 3 - The second interview
The second interview will dive deeper into the specific topics and competancies that are relevant to the job. A case interview can be part of the second interview and sometimes a final interview is scheduled after the second interview.
Step 4 - Screening
We are trying to maintain high standards regarding integrity and reliability. That is why we ask you to participate in a screening. As part of this, you will need to provide a reference, passport, copy of your academic diplomas/certificates, and a certificate of conduct (VOG).
Step 5 - Offer
If there's a good fit, you will receive a job offer. This is the beginning of your adventure at KPMG, and will kick off with a top secret 3-day onboarding program!
Do you want to learn more about our application process? Please contact HR Recruitment: (020) 656 7162
These KPMG colleagues enjoyed our spectaculair onboarding before you
Are you interested? Contact our recruiter!