Deputy Service Delivery Manager SAP Services
Are you looking for the start of your international career and do you have basic knowledge of SAP Services? We would like to invest in you.
IT Services
IT Management
Young Professional (0-3)
Amstelveen
Your challenges
Deliver Services in the most cost efficient and effective way 
Ensure the system change checks are performed as directed
Improving Operations 
Implement new processes according to company needs
Support our member firms 
This is you
Supervisory skills (experience in supervision of resources)
Minimum 2 years' technical experience within SAP systems
Strong teamwork skills and pragmatic/pro-active working attitude and flexibility
ITIL foundation certified 
Strong interpersonal, verbal, written, analytical, problem-solving, and conceptual skills
Your role as
Deputy Service Delivery Manager SAP Services?
The Regional Delivery Center (RDC) is the foundational organization that delivers key global and regional services to Regional member firms in the most cost efficient and effective way. The RDC provides services and support to member firms (MFs) through the agreed Service Level Offering internal memorandums.
"The KPMG team makes the difference!"
We are looking for a young professional with an IT background who has ambitions to grow to a managerial position. The EMA RDC RAS Deputy Service Delivery Manager has expertise in improving operations efficiency by building strong business relationships through delivery excellence, client focus and commercial insight. The Deputy Service Delivery Manager is responsible for primarily supporting the Service Delivery Manager in securing the seamless operational support of steady state services and in close collaboration with the Change and Release Manager ensuring the pre- and post-system change checks are performed as directed. 
What we offer
Professional innovative working environment
Work with the latest technologies
Exciting projects
Competitive salary and a lease car
Excellent health and benefit schemes
Excellent training curriculum
Natural Communicator & Leadership Skills
70%
Continues Improvement
20%
Information Security Awareness
10%
Steady State Operations

Innovation

Business Development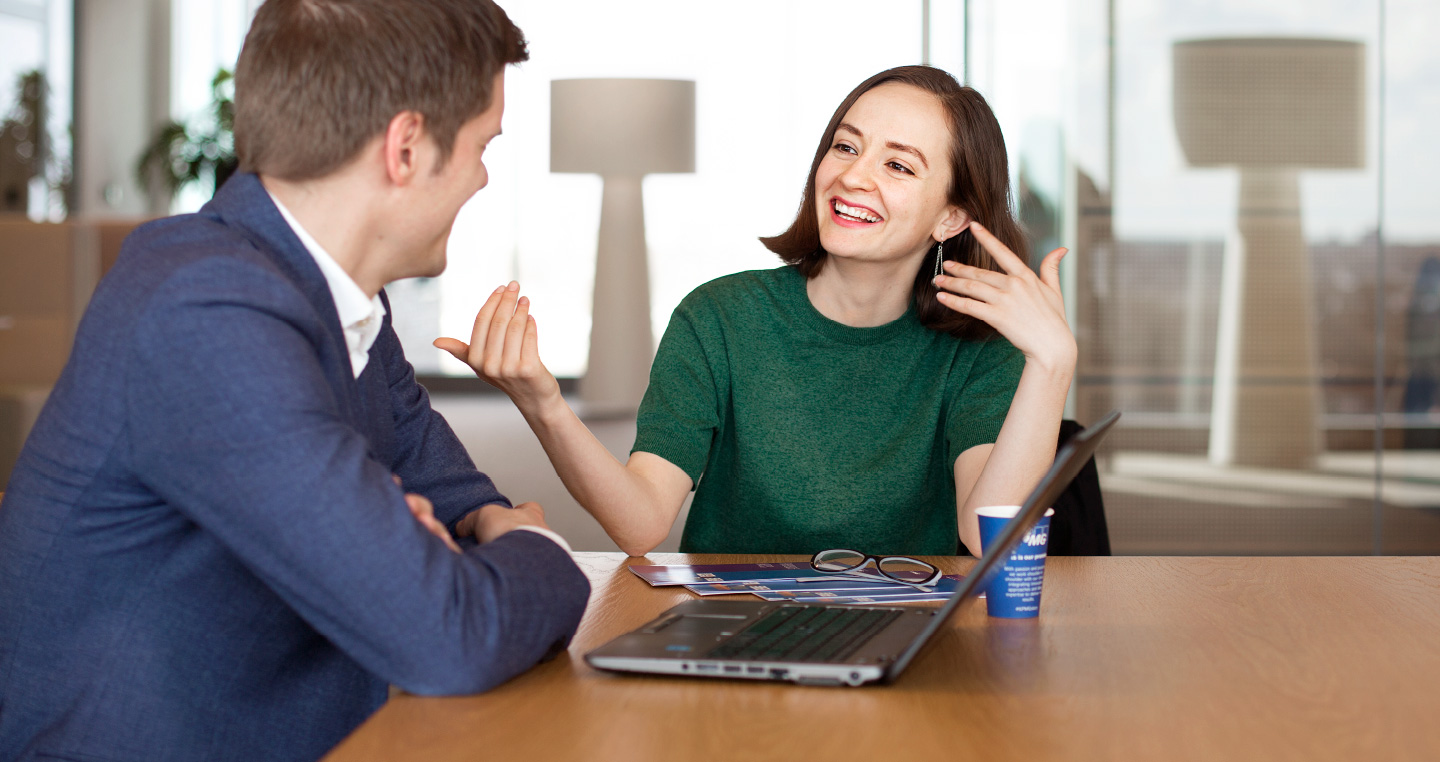 Application process
Step 1 - The KPMG Talent Pitch
Your application starts with the KPMG Talent Pitch. A virtual tour will guide you through our organization and give you a vivid experience of what it's like to work for KPMG. Through several online assessments, we can learn more about your preferences, cognitive abilities and personality.
Step 2 - First interview
After you have succesfully completed the KPMG Talent Pitch, we would like to invite you for your first interview. In this interview you will meet our recruiter and a colleague from your potential future team.
Step 3 - The second interview
The second interview will dive deeper into the specific topics and competancies that are relevant to the job. A case interview can be part of the second interview and sometimes a final interview is scheduled after the second interview.
Step 4 - Screening
We are trying to maintain high standards regarding integrity and reliability. That is why we ask you to participate in a screening. As part of this, you will need to provide a reference, passport, copy of your academic diplomas/certificates, and a certificate of conduct (VOG).
Step 5 - Offer
If there's a good fit, you will receive a job offer. This is the beginning of your adventure at KPMG, and will kick off with a top secret 3-day onboarding program!
Do you want to learn more about our application process? Please contact HR Recruitment: (020) 656 7162
These KPMG colleagues enjoyed our spectaculair onboarding before you
Are you interested? Contact our recruiter!