Assurance Manager Internal Audit Program
Our KPMG International Information Protection Group are looking for a manager to manage our IA program framework, the communication of requirements, analyses and reports on program results. Is this your next step?
Cyber Security
IT assurance
Professional (3+)
Amstelveen
Your challenges
Understand the information protection baseline and business of a global network of KPMG firms
Keep up to date with global and local, cloud and traditional technology environments
Understand both information protection requirements and business priorities
Work with multiple stakeholders and manage global support resources
Obtain and evaluate customer feedback and enhance  program
This is you
Minimum 4 years of relevant experience in information protection (security and privacy)
Minimum 2 years performing and managing Internal Audits or assesments
Certified ISO27001 auditor and familiar with other frameworks (e.g. ISO27017)
Ability to multi-task and work independently within a global team delivering high quality results
Possess excellent program management, English reporting, presentation and communication skills
Your role as
Assurance Manager Internal Audit Program?
This role sits within the KPMG International, Global Information Protection Group (IPG). The IPG is responsible for supporting the global Information Protection Internal Audit (IA) program that 120+ KPMG member firms follow. We envision this Assurance Manager Internal Audit Program role as a diverse, challenging, but above all communication-focused position. In this capacity, one would become responsible for supporting the global Information Protection Internal Audit (IA) program that KPMG member firms follow. You will maintain and enhance the program framework, implement and communicate requirements to KPMG member firms.
 
Your tasks and responsibilities will vary from responding to inquiries and managing the supporting IA solution to monitoring the IA execution progress. With your careful, diligent, and analytical way of working, you find challenge in analyzing results and you are perfectly capable of communicating the reporting status to executive management. Furthermore, you will get to build bridges to manage Internal Audit Program communications. In this role, you will have the chance to collaborate with many KPMG International and KPMG member firm contacts. The role might require international travel.
What we offer
Joining a dynamic Global Information Protection Group (IPG)
Working with multicultural global teams with strong information protection experience
Manage a global information protection Internal Audit program
Collaborate with stakeholders from 120+ firms across the globe
Career growth in KPMG International and/or KPMG firms 
Competitive pay
Support of continuous education 
Awareness & due diligence
40%
Defining requirements, building processes and analyzing results

Managing suppliers to deilver the service

Reporting results to leadership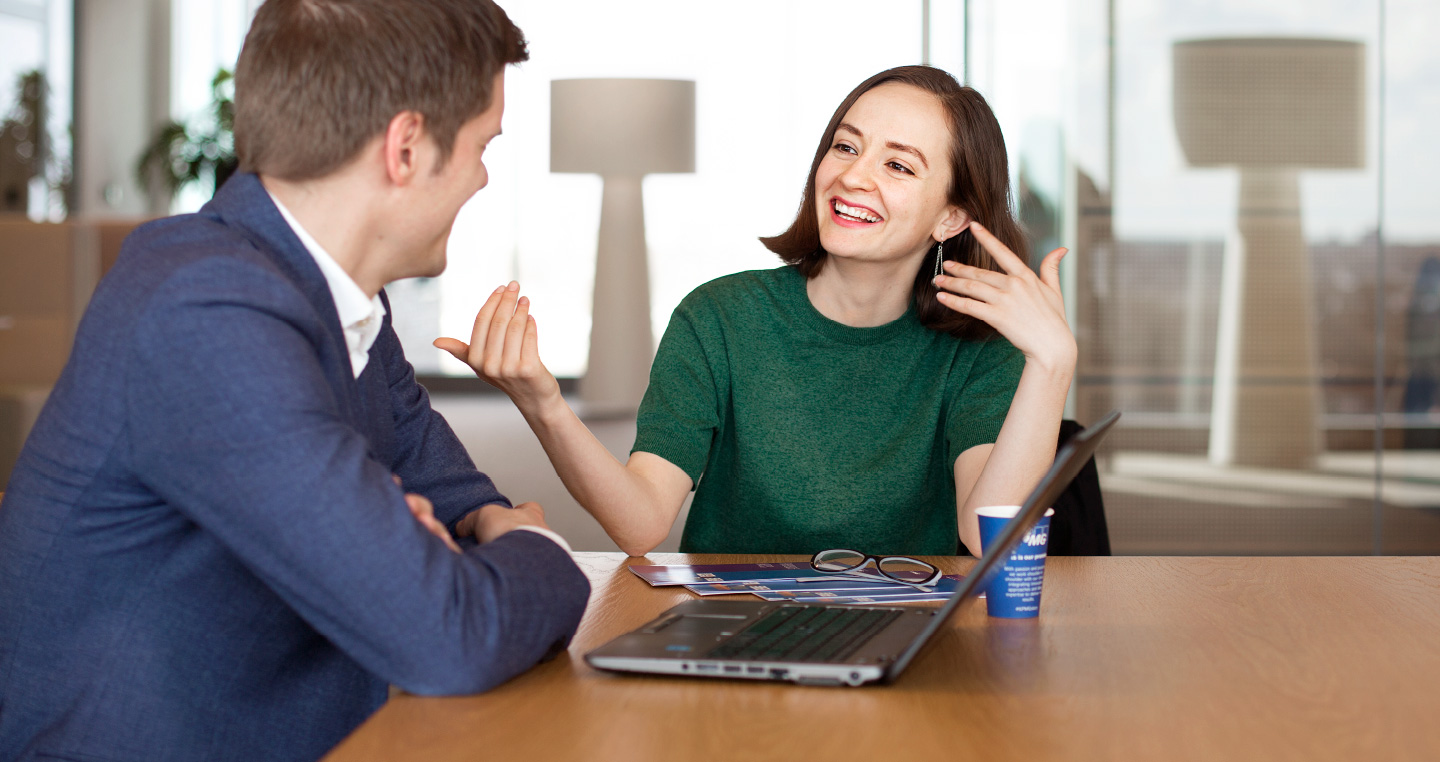 Application process
Step 1 - Online assessment
When we see a potentially good fit, based on your résumé and application letter, we will invite you to complete the online assessment (Capacity test). If your score satisfies our requirements, we will also send you the personality questionnaire. This will give us further insights into your behavioral preferences and competencies.
Step 2 - The first interview
After you have succesfully completed the online assessment, we will invite you for a first interview with our recruiter. For some positions, a colleague from your potential future team will also be present.
Step 3 - The second interview
If you pass the first interview, a second interview will be scheduled. The second interview will dive deeper into the specific topics and competancies that are relevant to the job. A case interview can be part of the second interview and sometimes a final interview is scheduled after the second interview.
Step 4 - Screening
We maintain high standards regarding integrity and reliability. That is why every future employee is screened. As part of this, you will need to provide a reference, passport, copy of your academic diplomas/certificates, and a certificate of conduct (VOG).
Step 5 - Offer
If there's a good fit, you will receive a job offer. This is the beginning of your adventure at KPMG, and will kick off with a top secret 3-day onboarding program!
Do you want to learn more about our application process? Please contact HR Recruitment: (020) 656 7162
These KPMG colleagues enjoyed our spectaculair onboarding before you
KPMG Ideation Challenge
14-02-2020 08.30 tot 14-02-2020 18.30
A student challenge like no other, and we're not just talking about a trip to Seoul, South Korea. Push your limits and challenge yourself! The KPMG Ideation Challenge (KIC) is a unique experience of a lifetime. You will ideate solutions to real client problems that KPMG professionals across the world work on, day-in and day-out, and have the chance to bring your idea to the global finals in Seoul, South Korea and even win seed funding to take your idea to market! 
Wil jij meer weten over dit evenement? Klik hier!
Are you interested? Contact our recruiter!