Senior Specialist Business Operations
KPMG's Cloud Services team is looking for a Business Operations Senior Specialist to align the team and corporate strategy and take on the business management. Is this your new role?
IT Services
Professional (3+)
Amstelveen
Your challenges
Work in a multi-cultural and -discipline team;

Translate cloud related business needs into efficient and effective business management actions;

Manage, monitor and forecast the teams' financials;

Participate pro-actively in a growing and maturing global Cloud Services Organization;

Monitor workforce capacity, utilization and forecasting of Cloud Services.
This is you
Master or Bachelor Degree in a relevant field of study;

Experienced with Business Management concepts and best practices;

Proven experience in financial management, budgeting & forecasting;

Excellent (English) communication and interpersonal skills;

People-focused with excellent planning and coordination skills.
Your role as
Senior Specialist Business Operations?
The Business Operations Specialist coordinates the business requirements and business management aspects on our platform. The Business Operations Specialist is a business management specialist who is responsible for making sure KPMG's cloud computing strategy is aligned with the business plans and management. This includes budgeting, forecasting, financial management, flexible resourcing, reporting, document management and communication.
''Our vision is that member firms and their customers will access IT functionality through One Platform, KPMG's tailored and secured implementation of (currently) Microsoft Azure.''
We are looking for someone with a natural tendency towards collaboration. You combine social an commercial skills to liaises with both the leadership teams as well as customers to achieve short-term and long-term results beneficial to both parties. In short, you translate the needs of the customer and platform to efficient and effective business management actions and you are bring a proactive attitude towards continuously improving our business management.
What we offer
A competitive salary
30 holidays
Freedom of choice in (most of) your work
A laptop and iPhone which can also be used privately
A non-contributory pension plan
A lease car or mobility budget
Discounts on insurances and tax benefits for a gym membership
Business & Financial Management
70%
Continuous improvement & Personal Development
10%
Stakeholder relationships

Business alignment

Financial management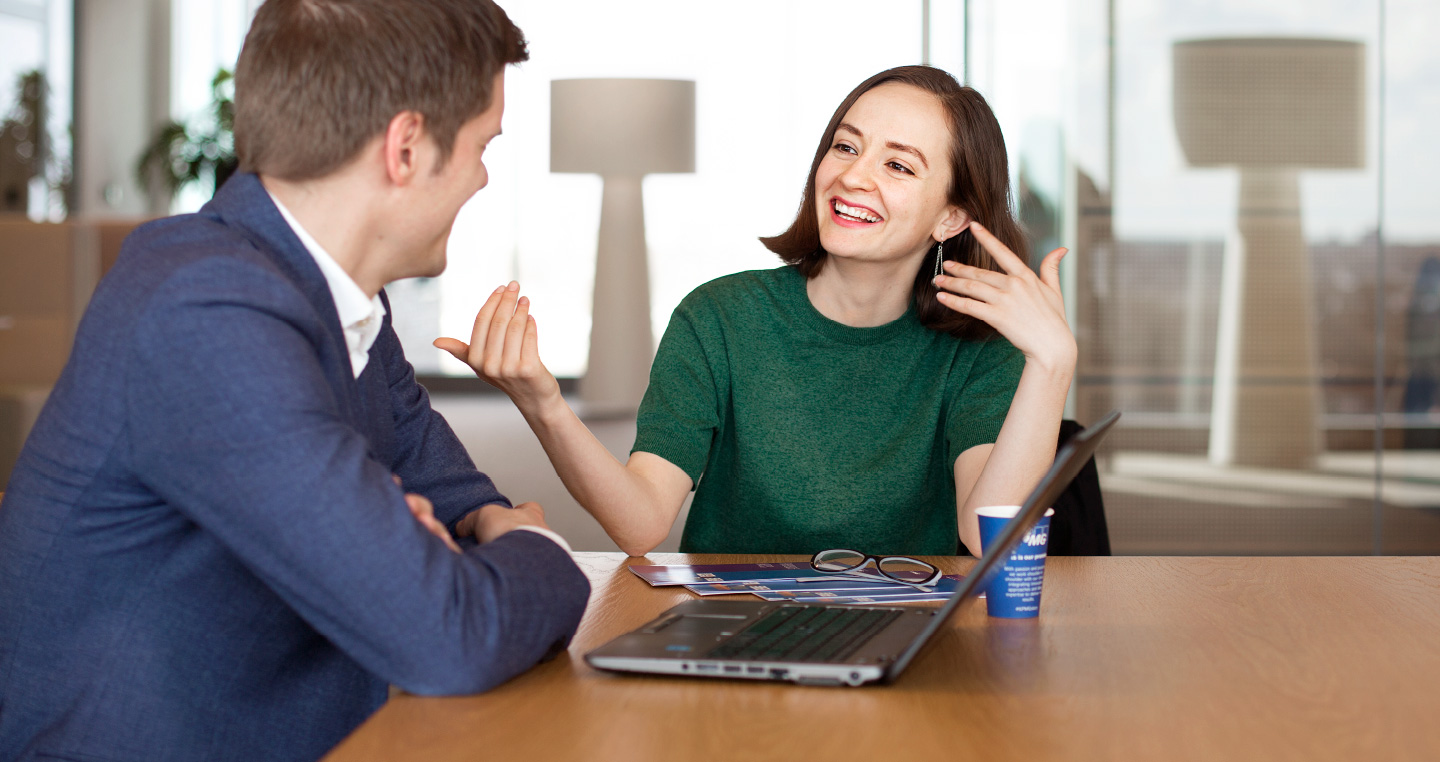 Application process
Step 1 - Online assessment
When we see a potentially good fit, based on your résumé and application letter, we will invite you to complete the online assessment (Capacity test). If your score satisfies our requirements, we will also send you the personality questionnaire. This will give us further insights into your behavioral preferences and competencies.
Step 2 - The first interview
After you have succesfully completed the online assessment, we will invite you for a first interview with our recruiter. For some positions, a colleague from your potential future team will also be present.
Step 3 - The second interview
If you pass the first interview, a second interview will be scheduled. The second interview will dive deeper into the specific topics and competencies that are relevant to the job. A case interview can be part of the second interview and sometimes a final interview is scheduled after the second interview.
Step 4 - Screening
We maintain high standards regarding integrity and reliability. That is why every future employee is screened. As part of this, you will need to provide a reference, passport, copy of your academic diplomas/certificates, and a certificate of conduct (VOG).
Step 5 - Offer
If there's a good fit, you will receive a job offer. This is the beginning of your adventure at KPMG, and will kick off with a top secret 3-day onboarding program!
Do you want to learn more about our application process? Please contact HR Recruitment: (020) 656 7162
These KPMG colleagues enjoyed our spectaculair onboarding before you
Are you interested? Contact Maud van Turnhout