(Senior) Manager Sustainability Strategy
We are looking for a (senior) manager who can help us to strengthen and expand the team, specifically for our Sustainability Strategy and True Value propositions, in which we support our clients with strengthening their strategies and business models, amongst others, by measuring and managing their societal impact.
Strategy Consulting
Sustainability
Professional (3+)
Amstelveen
Your challenges
You are able to develop client ready proposals
You are able to contribute to business development
You help organizations understand their impact to society
You analyze business cases
You work in advisory teams on consultancy assignments
This is you
7 - 10 years of relevant work experience
Experience in strategy and/or management consulting
Hands-on, able to build and maintain relationships
Excellent advisory and project management skills
You have completed a relevant academic education
Your role as
(Senior) Manager Sustainability Strategy?
At KPMG Sustainability, we work together on a daily basis in a team of around 50 professionals. We have the ambition to keep growing our business by enhancing the impact of our clients on society. We want to attract people who, just like us, believe that for organizations to deal with the sustainability challenges around us it takes a business mindset to deliver performance for both the organization and society.
''As a (senior) manager, you will have the opportunity to develop your experience and expertise by contributing to business and proposition development, and delivering projects for internationally renowned clients. You have a strong background in strategy consulting and are passionate about sustainability, specifically on how sustainability and financial performance go hand in hand''.
Together with colleagues from different countries and departments of KPMG you work towards serving our current and new customers. The position offers plenty of opportunity for both personal and professional growth. We create the right environment for you to be able to boost your own development.
What we offer
A competitive salary
30 days of holiday
Flexibility in employment terms & conditions
A laptop and iPhone which can also be used privately
A non-contributory pension plan
A leasecar
Discount on insurances and gym membership
Impact measurement and management
50%
Serving current and new customers

Development of proposals

Developing new services and presenting at events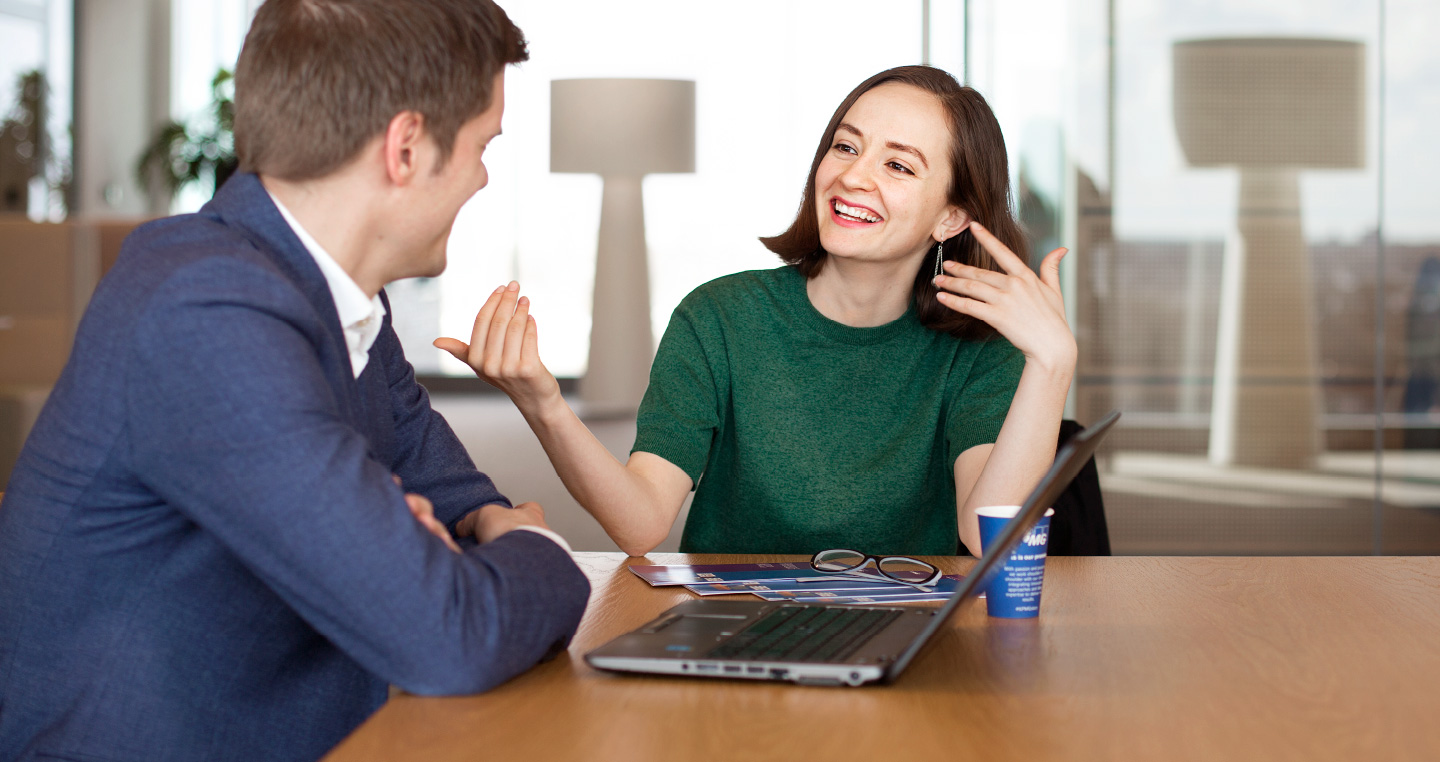 Application process
Step 1 - Online assessment
When we see a potentially good fit, based on your résumé and application letter, we will invite you to complete the online assessment (Capacity test). If your score satisfies our requirements, we will also send you the personality questionnaire. This will give us further insights into your behavioral preferences and competencies.
Step 2 - The first interview
After you have succesfully completed the online assessment, we will invite you for a first interview with our recruiter. For some positions, a colleague from your potential future team will also be present.
Step 3 - The second interview
If you pass the first interview, a second interview will be scheduled. The second interview will dive deeper into the specific topics and competancies that are relevant to the job. A case interview can be part of the second interview and sometimes a final interview is scheduled after the second interview.
Step 4 - Screening
We maintain high standards regarding integrity and reliability. That is why every future employee is screened. As part of this, you will need to provide a reference, passport, copy of your academic diplomas/certificates, and a certificate of conduct (VOG).
Step 5 - Offer
If there's a good fit, you will receive a job offer. This is the beginning of your adventure at KPMG, and will kick off with a top secret 3-day onboarding program!
Do you want to learn more about our application process? Please contact HR Recruitment: (020) 656 7162
These KPMG colleagues enjoyed our spectaculair onboarding before you
Are you interested? Contact our recruiter!