IT Engineer Platform Hosting (Global IT Services)
KPMG International's IT Services unit is looking for an IT Engineer Platform Hosting to accompany us on our journey away from traditional datacenter management towards DevOps and Cloud. Do you have the knowledge we need to take the next step?
IT Architecture & Cloud platforms
Professional (3+)
Amstelveen
Your challenges
Identify opportunities for improving our One Platform operational services
Build relationships with various groups across the organization
Help us transfer from traditional servers to DevOps and Cloud
Manage vendors and interact with senior leadership
Provide operational support for solutions such as IaaS, SaaS and Paas
This is you
A minimum of 4 years of experience in a comparable environment
Required knowledge of Windows Server, Microsoft Internet Information Server, Terminal Server, PowerShell, and virtualization 
Experience with Orchestration systems such as Azure IaaS servers; PowerShell scripting, Splunk and AppD
Experience with packet capture analyzers, Windows Server,  Patch Management, TCP/IP subnetting, AAD, AKS, DNS, VPN, Telnet/SSH clients, terminal server remote access
Proven Operations Tier 3 SME
Your role as
IT Engineer Platform Hosting (Global IT Services)?
Being our new IT Engineer Platform Hosting means working in a fast-paced and challenging, international environment. Many things have been done and set up, many more have still to be thought out and implemented. You will be working alongside accomplished professionals while simultaneoulsy having the freedom and receiving the trust to bring us forward. On a daily basis, you role will be primarily focused on operational support and the accompanying deployment processes to deliver high-quality operational services, maintaining and improving the operational state. To do so, you will be working with various technologies to maintain, deliver and support the operational services. Experience with Windows Server and traditional IT infrastructure is therefore key,
''Our vision is that eventually all member firms and their customers will access IT functionality through One Platform, KPMG's tailored and secured implementation of (currently) Microsoft Azure.''
As our IT Engineer Platform Hosting you will have a lead role in operational issues across country borders. You will have the opportunity to work with various team members of numerous nationalities, while working in a department where communicational lines are short. The base of your work is twofold: by working with vendors and other stakeholders, you will assure seamless transition of services. By working with your team, you will take care of continuous improvement of our production environment. We are therefore looking for a creative and confident professional, who is not afraid to set the bar high but will also work on a harmonious team environment.
What we offer
A competitive salary
30 holidays
Freedom of choice in (most of) your work
A laptop and iPhone which can also be used privately
A non-contributory pension plan
A lease car or mobility budget
Discounts on insurances and tax benefits for a gym membership
Security and Compliance Controls
20%
Working on continual improvements
20%
Investigate, Diagnose and Resolve Incidents and Problems

Operational and Supplier Escalations

Handling Services Request and Changes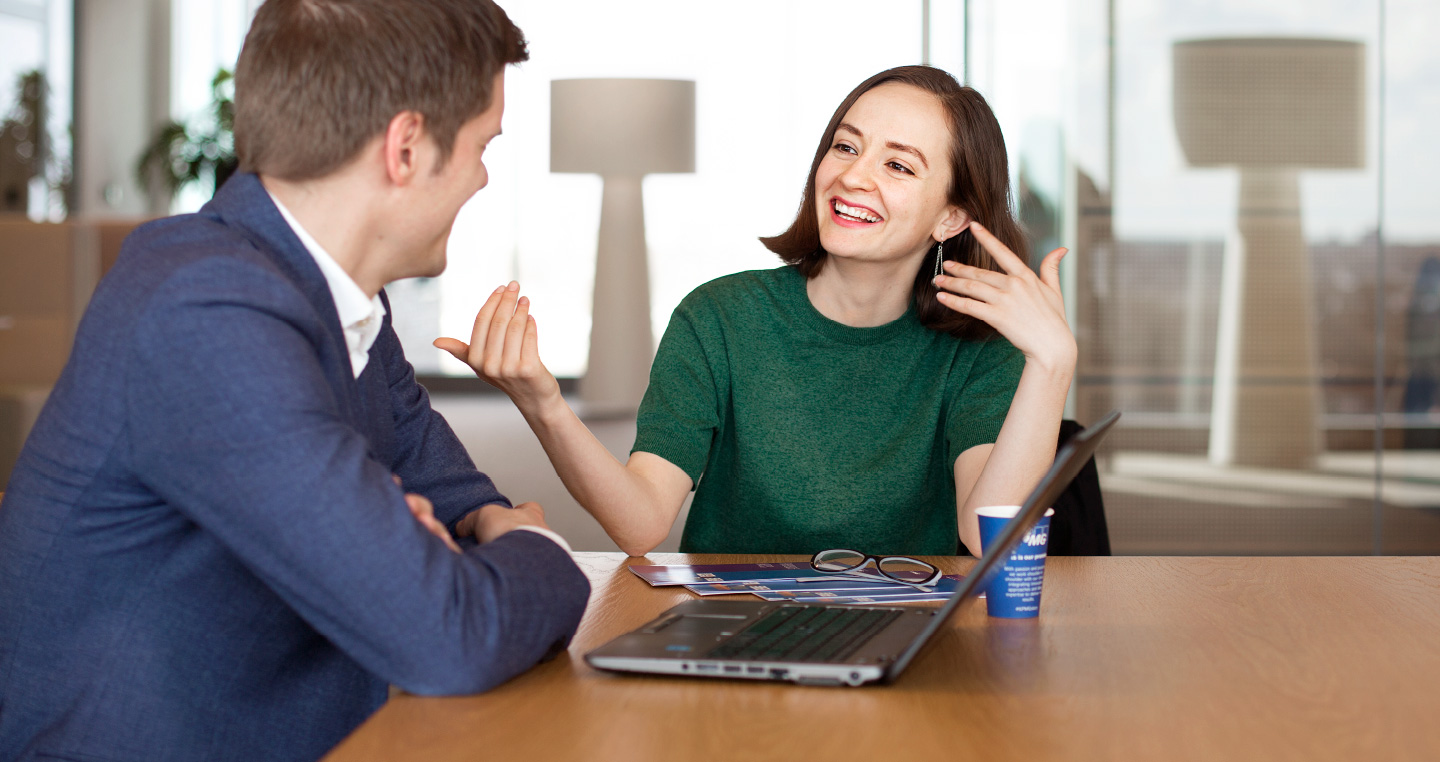 Application process
Step 1 - Online assessment
When we see a potentially good fit, based on your résumé and application letter, we will invite you to complete the online assessment (Capacity test). If your score satisfies our requirements, we will also send you the personality questionnaire. This will give us further insights into your behavioral preferences and competencies.
Step 2 - The first interview
After you have succesfully completed the online assessment, we will invite you for a first interview with our recruiter. For some positions, a colleague from your potential future team will also be present.
Step 3 - The second interview
If you pass the first interview, a second interview will be scheduled. The second interview will dive deeper into the specific topics and competencies that are relevant to the job. A case interview can be part of the second interview and sometimes a final interview is scheduled after the second interview.
Step 4 - Screening
We maintain high standards regarding integrity and reliability. That is why every future employee is screened. As part of this, you will need to provide a reference, passport, copy of your academic diplomas/certificates, and a certificate of conduct (VOG).
Step 5 - Offer
If there's a good fit, you will receive a job offer. This is the beginning of your adventure at KPMG, and will kick off with a top secret 3-day onboarding program!
Do you want to learn more about our application process? Please contact HR Recruitment: (020) 656 7162
These KPMG colleagues enjoyed our spectaculair onboarding before you
Are you interested? Contact Maud van Turnhout